Warehouses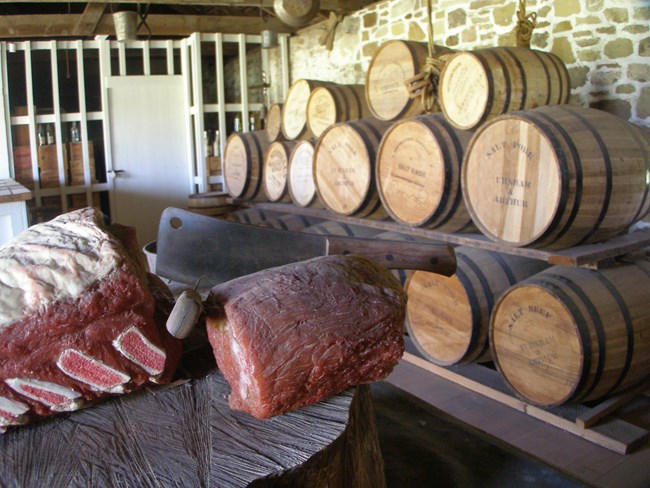 "It is a proper place for a military post, and should be the depot of supplies for any troops acting against Indians on that line." Major John C. McFerran, 1865.
Perhaps the most important role for any frontier fort was its use for amassing and securing the supplies that kept the Army functioning, including food, ammunition, and clothing. The army's ability to supply itself made possible its permanent presence on the plains. To that end, the first sandstone buildings completed at Fort Larned after the blockhouse was finished were made to warehouse food, ammunition, and supplies.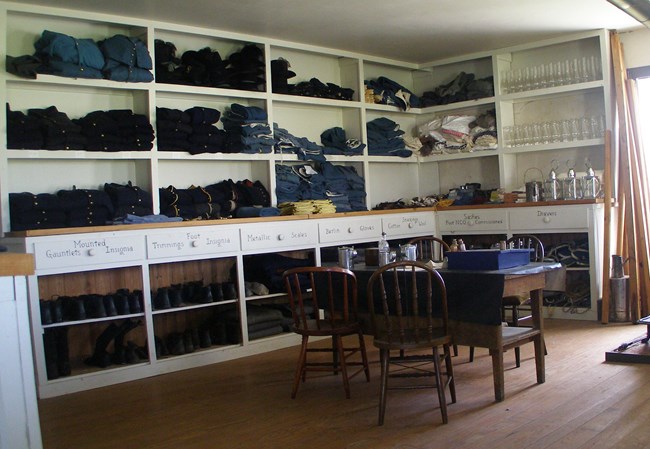 The first two of these buildings, the Old Commissary and the Quartermaster Storehouse, brandish loopholes from which the fort could be defended with rifle fire in the event of an attack. Buildings added to the post later did not include these defenses which proved unnecessary.
The New Commissary was added in 1868 to accommodate the additional supplies needed when the fort's troop levels surged to their highest; it turned out to be the last sandstone building completed at the fort as troop levels only declined over the next decade. The New Commissary then became a multipurpose building including the library and schoolroom.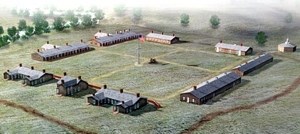 Last updated: April 10, 2015