Blockhouse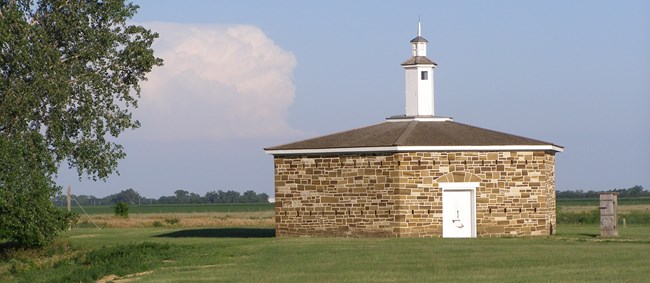 The first sandstone structure to be completed at Fort Larned, the blockhouse was built for defense. Bristling with two decks of loopholes from which to fire on any would-be attackers, the blockhouse provided a formidable deterrent to attack. Built with a long-term siege in mind, the blockhouse included an underground well from which soldiers could obtain water without exposing themselves to fire.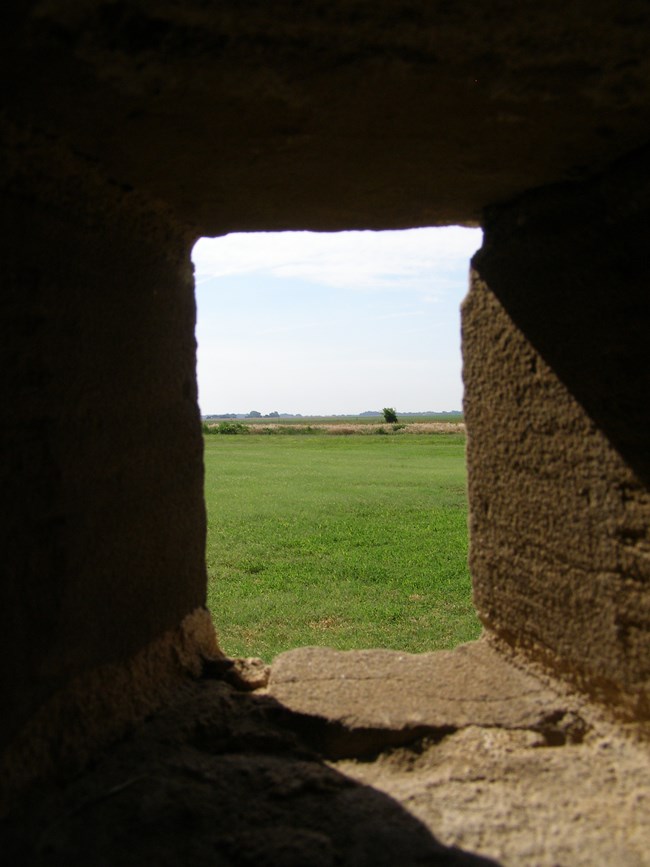 As the threat of attack diminished over time, the blockhouse was converted from its defensive purpose into the post's prison. Instead of being used to keep people out of the fort, the blockhouse was instead used to keep people in. For that purpose, the tunnel was partially filled in and converted into solitary confinement. Moreover, rifle loopholes were filled in to prevent soldiers from passing libations to the prisoners passing the time.
Today, the blockhouse is the only sandstone building that has been completely rebuilt, though it has been located on its original foundation.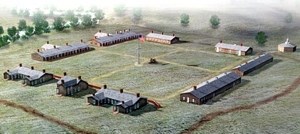 Last updated: April 10, 2015