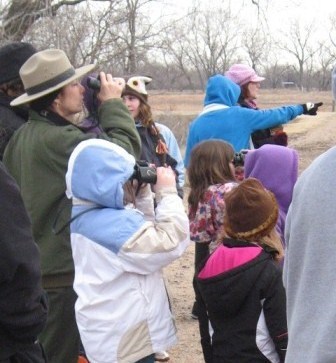 "We had a magnificent sight on the way - A vast herd of buffalo approached in line, at full gallop through the mirage - advancing in the most perfect order, I should say, for a distance of at least 10 miles!" Capt. Albert Barnitz, 7th US Cavalry, en route to Fort Larned, July 12, 1868.
You won't see a large herd of bison, elk, wolves, or grizzly bears at Fort Larned today, but these creatures were here historically. Pressured by changes in the land by the hand of man, these animals and their habitats that once dominated this land have been marginalized.
Today, you might encounter a white-tailed deer, a skunk, a thirteen-lined ground squirrel, or even an armadillo. You might see Baltimore orioles, blue jays, cardinals, Northern harriers, sandhill cranes, dickcissels, and more.