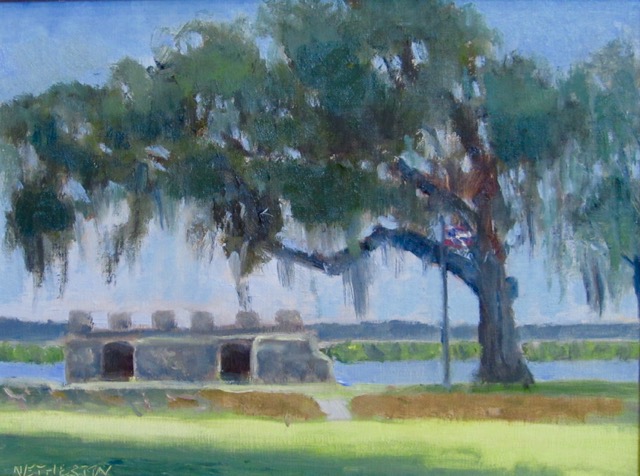 News Release Date:
September 22, 2016
Contact: Steve Theus, 912-638-3639
"100 Art Works Celebrating 100 Years"
Celebrating the Centennial of the National Parks Service
AN ART EXHIBITION FEATURING
FORT FREDERICA NATIONAL PARK


Glynn Visual Arts (GVA) is proud to present a new art exhibition celebrating the 100th anniversary/centennial of our National Parks Service. GVA has partnered with Fort Frederica and will be presenting over 100 works by local artists celebrating the beauty, history and uniqueness of our own National Park, Fort Frederica. The exhibition will include art work in various mediums including painting, pottery, photography and more. It runs from October 10th –November 21st at both GVA galleries, 106 Island Drive (main) and in the Welcome/Visitors Center at 529 Beachview Drive. All art work will be for sale through Glynn Visual Arts. The opening reception will take place at GVA's main facility at 106 Island Drive on Thursday, October 13th from 5:30pm –7:00pm.
Contact:
Susan Ryles
Executive Director
Glynn Visual Arts
106 Island Drive
Saint Simons Island, GA 31522
912-638-8770
www.glynnvisualarts.org