For Kids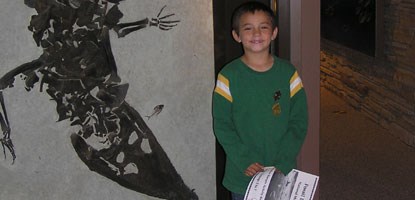 Kids are welcome at Fossil Butte National Monument with several activities designed especially for you.
If you can't visit the national monument, check out the National Park Service's WebRanger program.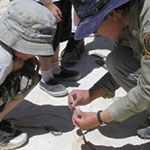 Fossil Quarry Program On Fridays and Saturdays during the summer, you can visit our fossil quarry. Be prepared to hike 1/2 mile up hill. Wear comfortable hiking boots, sunscreen, and bring drinking water and insect repellent.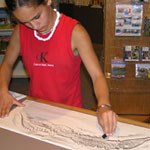 Fossil Rubbings
Even though you can't take fossils from the monument, you can create a fossil image to take home.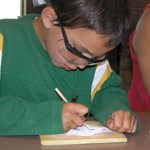 Fossil Preparation Participate in our Jr. Ranger program and you will learn how to clean a fossil.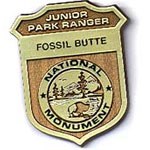 Jr. Ranger Program
If you have an hour, a great way to learn about the amazing fossils and other cool things about the national monument is to participate in this program. Pick up a free booklet when you arrive at the visitor center.


Last updated: March 21, 2013