Grasses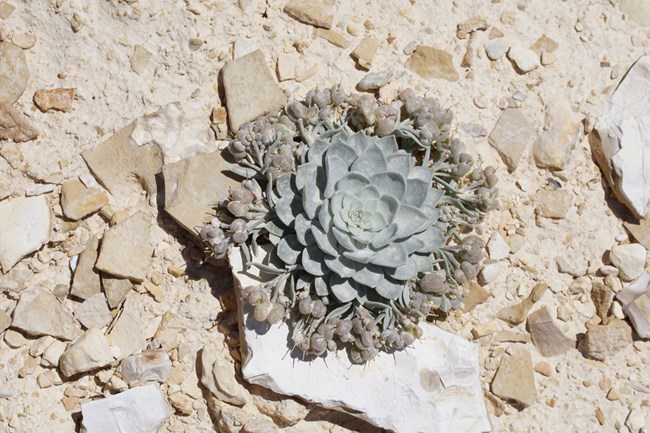 The Grass/Forb type is dominated by Sandberg bluegrass (
P. sandbergii
), but Indian ricegrass
(Achnatherum hymenoides)
and wheatgrasses are also present. Common forbs include stemless goldenweed
(Stenotus acaulis var. acaulis),
Hood's phlox (
Phlox hoodii
), and starveling milkvetch (
Astragalus jejenus
). This type thrives on drier sites with shallow soil, such as rocky ridges. The Grass/Forb type also exists where fire has burned shrubby vegetation types. Rock outcrops and barren windswept ridges were mapped as the Barren type. Some areas are nearly devoid of vegetation; others support widely-spaced cushion plants, grasses, and forbs such as tufted twinpod (
Physaria condensata
).


Last updated: August 10, 2023