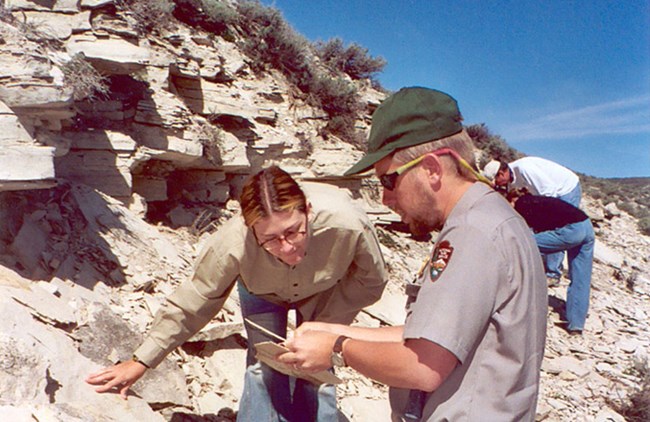 There's a lot going on at Fossil Butte National Monument! Follow the links below to learn more about science, nature, educational programs, and more.
Browse through high quality photos of fossils from the Fossil Butte Member of the Green River Formation and scenery of the monument.
Learn about events, projects, and issues in our latest news releases.
Learn about the monument's plant and animal life, geology, paleontology, ecosystems, and other natural features.
This is the place for teachers to find lesson plans and information on field trips, classroom visits, and distance learning programs.
Find activities for kids to do during a visit to Fossil Butte.
Browse planning documents that guide Fossil Butte National Monument's day to day operations, learn about laws and policy that details regulations specific to the monument and view visitation statistics and budget information.
Learn about the Intermountain Natural History Association, the non-profit partner of Fossil Butte National Monument, Dinosaur National Monument, Ashley National Forest, Flaming Gorge National Recreation Area and several small sites maintained by the Bureau of Land Management. A percentage of all purchases made at one of their bookstores or online helps find projects and operations at Fossil Butte National Monument as well as other sites.