Fossil Butte: Visit a 52 Million-Year-Old Fossil Classroom
A fossil adventure awaits your students! Use this park as your classroom and discover the amazing things fossils teach us. As of Fall 2017, we also offer Virtual Field Trips where your class can take a tour of the visitor center and learn all about fossils with a ranger. For more information and to schedule a session, please click here. 

Check out the lesson plans and be sure to visit the additional educational resources page. It has a downloadable poster, information on field trips and classroom visits, and some video presentations on the scientific collection and preparation of fossils.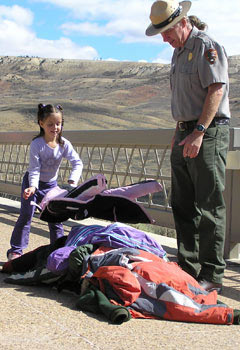 Last updated: November 16, 2018