Get Involved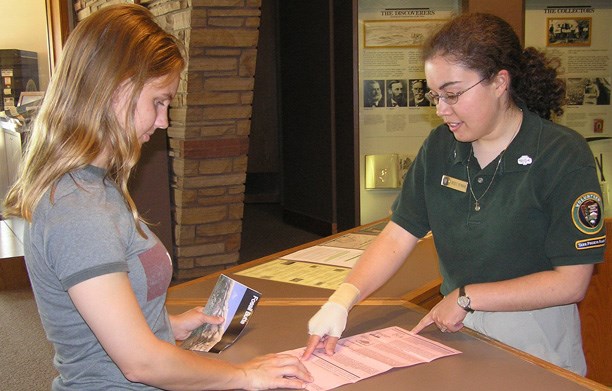 Public support is a critical component in the management of National Park Service lands. No other federal agency relies as heavily on the generosity and kindness of its visitors, and we thank you for your past support and look forward to future partnerships.
From volunteering as a fossil preparator, buying an Annual Public Lands Pass, to shopping in our bookstore, there are many ways that the public can support Fossil Butte National Monument.
Find out what is going on with the National Park Service's 100th birthday in 2016. Discover how Fossil Butte National Monument is preparing for the next century of stewardship and unique experiences you can have.
Help support the programs and resources at Fossil Butte National Monument by purchasing items from the Intermountain Natural History Association's bookstore located in the visitor center.
Find out how you can make a financial donation.
Volunteers play an important role in helping us both preserve the resources of Fossil Butte National Monument and assisting visitors who come to see them. Find out ways that you can volunteer.
Keep an eye out for year-round or summer seasonal positions in Fossil Butte National Monument. Most seasonal hiring occurs in mid-winter, and the park hires both paid and volunteer positions. Be sure to check out our 12-week internships.
Buy an America the Beautiful-National Parks and Federal Recreational Lands
Annual Pass
Last updated: August 26, 2015