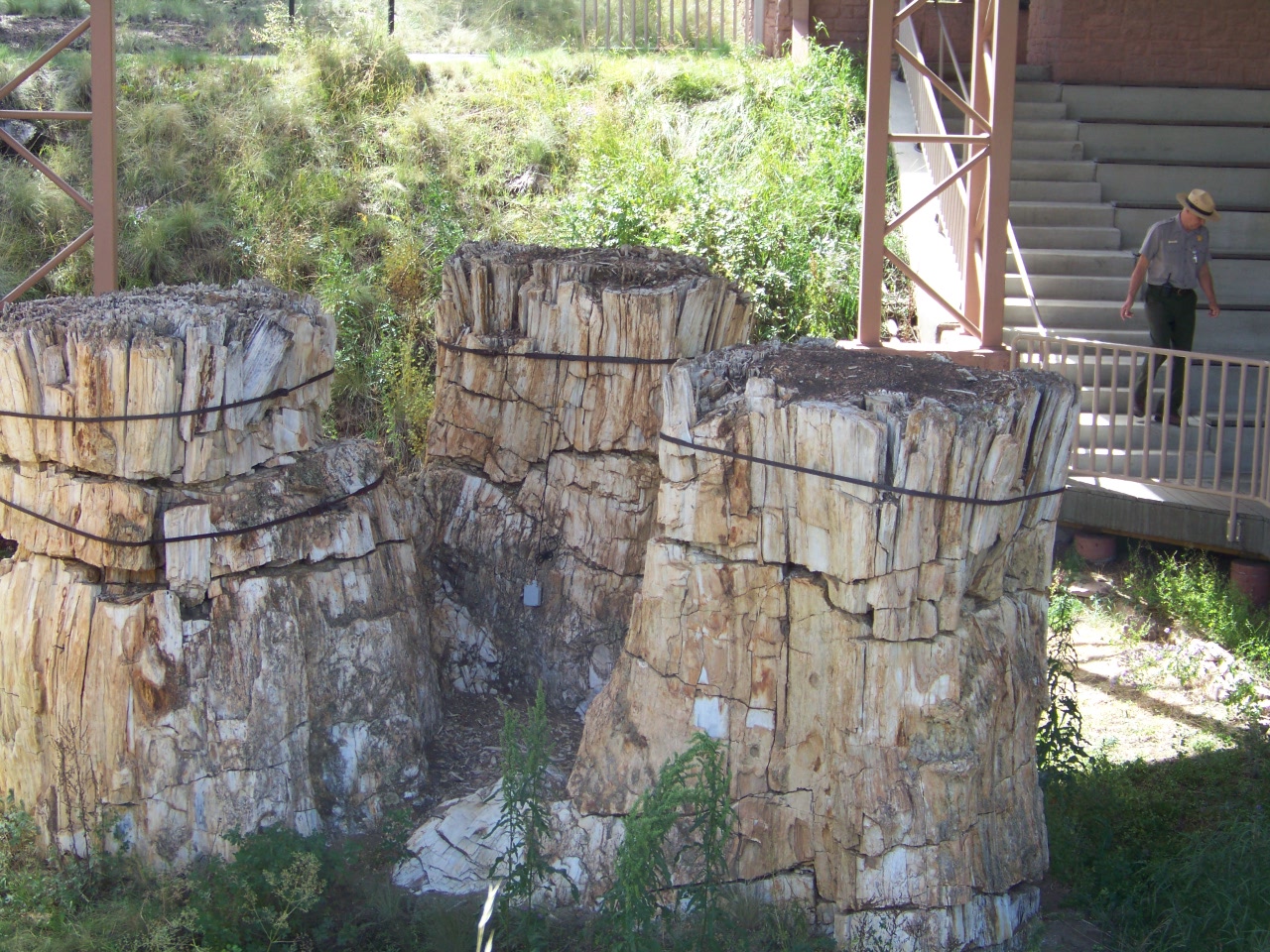 Are you ready to take a trip back in time? You can stand in the very place where redwood trees stood, herds of miniature three-toed horse roamed, and a giant volcano buried the ancient landscape.
Then, you are ready to take a trip to Florissant Fossil Beds
Some of the biggest petrified redwood tree stumps (by diameter) in the world! Beautiful, detailed fossils of insects in leaves in a state-of-the-art museum. Fourteen miles of secluded hiking trails. A serene mountain valley with views of Pikes Peak. Elk, deer, and coyotes moving through a grassy mountain valley. Fun, hands on programs for kids, families, and adults. An active science program that continues to uncover and discover.


Getting Started:
We recommend all new visitors begin their adventure at the Visitor Center. There you can receive orientation information as the information desk and see the "Shadows of the Past" orientation film. In the visitor center you can explore exhibits and the bookstore.
If we have 2 - 4 hours:
Most visits last about 2 - 4 hours. During this time we recommend:
Seeing the park film and exploring the exhibits
Hiking on the self guided Petrified Forest Loop (1 mile) to see the petrified tree stumps or the 1/2 Ponderosa Loop Trail
Attending a ranger program (May 30 - Labor Day)
Participating in the Junior Ranger program (4 - 12 year olds)
Visiting the grounds of the Hornbek Homestead
Having a picnic lunch
Besides the Visitor Center parking area, there are 2 additional parking areas for relaxing and exploring:
The Barksdale Picnic Area near the eastern boundary offers 4 picnic tables.
The Historic Hornbek Homestead parking lot, north of the Visitor Center on Teller 1 offers 2 picnic tables as well as information about Adeline Hornbek who once lived in the historic homestead.
Visitor Center parking area offers 9 picnic tables for your enjoyment.