William Floyd Estate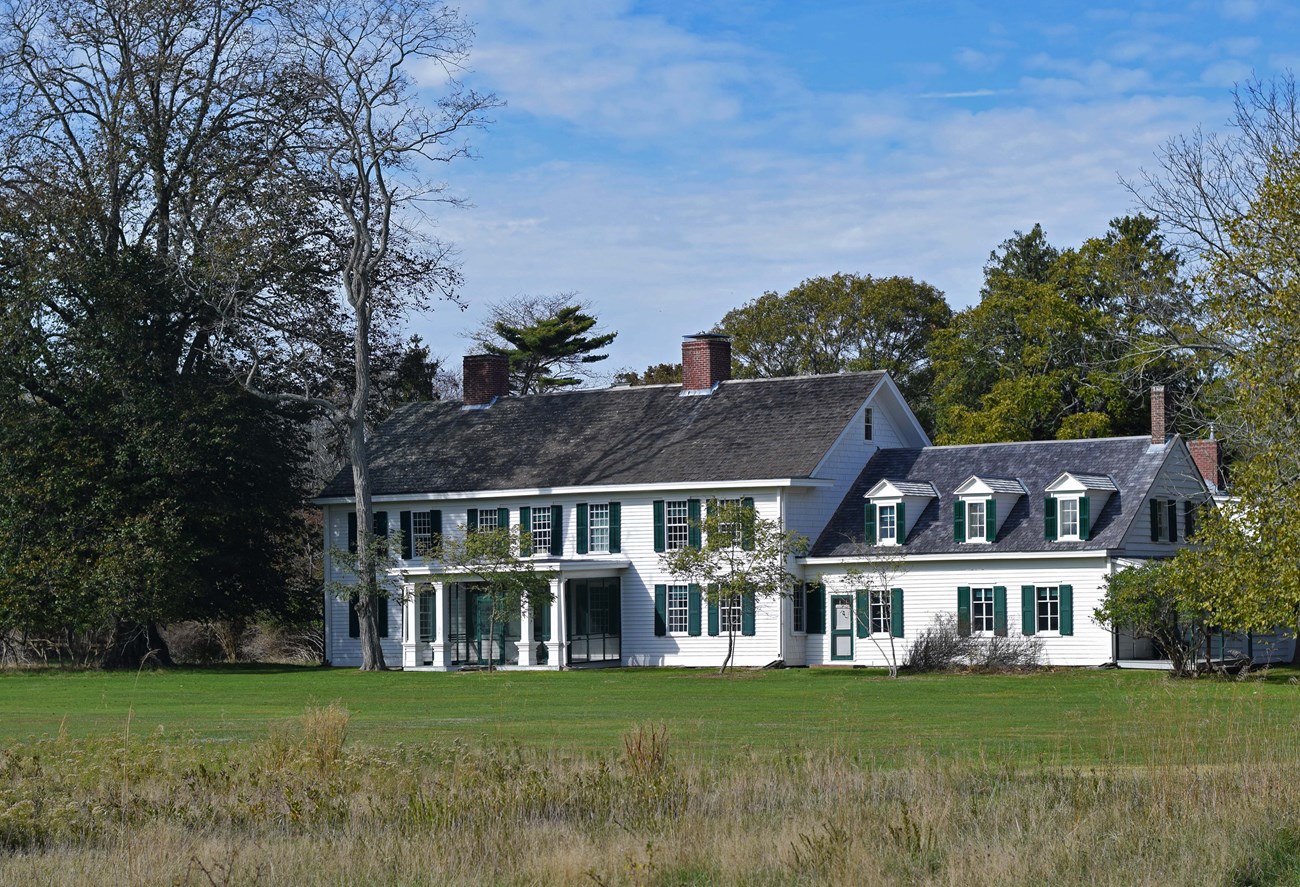 Discover the William Floyd Estate
The William Floyd Estate is a center of local and national history, spanning 250 years of both change and continuity. The Floyd family name became synonymous with the American Revolutionary war effort. An active supporter of the American Revolution, William Floyd was one of four New Yorkers to sign the Declaration of Independence. He devoted himself to public service in addition to managing the Floyd family business. The Floyd family grew their enterprise as affluent merchants and landowners in the town of Brookhaven, New York, as early as the 17th century.  By 1718, the Floyds had acquired 4,400 acres on which Nicoll Floyd built the family's ancestral home, the Old Mastic House, and ran a prosperous Northern plantation which was passed down to William Floyd and later generations. Over the years, the Estate became a summer home and was eventually donated to the National Park Service in 1975.   

The Estate's long family history is not the only component that makes this place notable. Enslaved, indentured, and indigenous people all contributed to the Floyd family's successes. Their skill and labor played an integral role in the operation of the Floyd plantation and other lucrative industries such as whaling, which defined the family's history in Mastic Beach. The experiences of the enslaved, indentured, and indigenous left their impact on this historical landscape. While their presence at the Estate seems contradictory to William Floyd's participation in the fight for American independence, we can shed light on our nation's controversial past by telling well rounded stories that allow us, as a people, to reconcile with the past to create a more equitable future.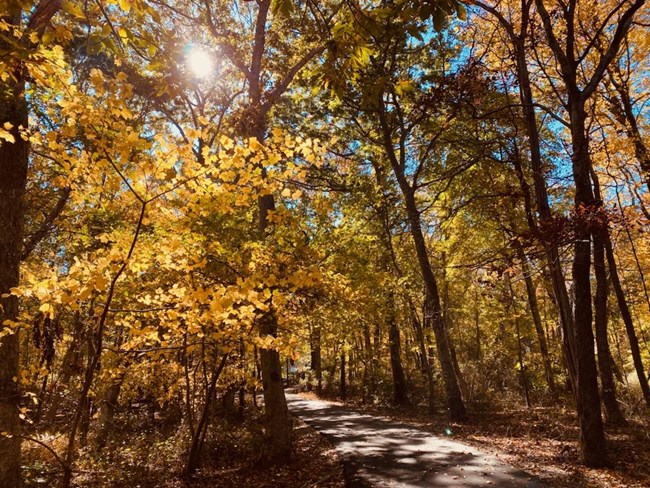 Know Before You Go
Right in Mastic Beach, locals and visitors alike can explore the Estate's trails, twelve outbuildings and family cemetery. Currently, the Old Mastic House is closed to the public for renovations. Visitors are welcome to explore the Estate grounds 9 AM - 4 PM, May 1 - November 26 .

Visitors have access to bathrooms and picnic tables near the parking lot. The William Floyd Estate does not provide refreshments, but visitors may bring their own. Additional amenities can be found nearby in Mastic Beach.

Comprising 613 acres on the shore of the Great South Bay, the Estate provides miles of flat terrain marked trails for walking and biking. The Blue Trail, 2.0 miles long, travels along Home Creek and through wooded areas. The 1.0 -mile Red Trail and the 1.5-mile Yellow Trail traverse fields and woods. There are additional unmarked trails. A map of the trails is posted in the parking lot and a printed copy can be provided to you by a ranger on site.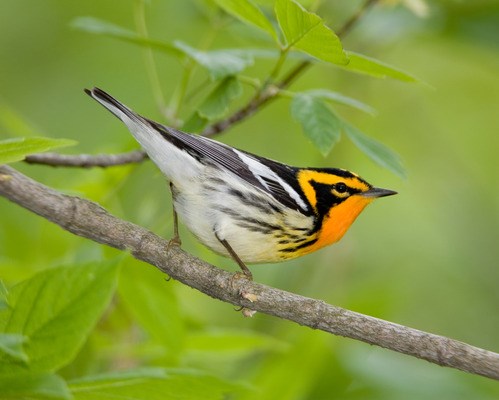 The site is ideal for birding, especially during spring and fall migration, attracting a variety of bird species such as warblers and providing habitat for common backyard birds, hawks, and owls year round. The Estate is dog friendly, but dogs must be on a leash 6 feet or shorter.
Looking for more? Visit the Otis Pike Fire Island High Dune Wilderness, a federally protected wilderness area which also provides beach access; located just minutes away from the William Floyd Estate
Check out our
calendar of events
to attend a ranger led program or participate in pop-up programs and activities.
Getting There
The William Floyd Estate is located at 245 Park Drive, Mastic Beach, NY 11951 (40.773666, -72.829887)
By car:
Take Exit 68 from the Long Island Expressway (I-495) or Exit 58S from Sunrise Highway (NY-27E) onto the William Floyd Parkway (Route 46). Take Route 46 approximately three miles south to Havenwood Drive traffic light. Make a left onto Havenwood Drive which turns into Neighborhood Road. Continue approximately 2 miles east to end of Neighborhood Road. Turn left onto Park Drive. The park entrance is located approximately 1/4 mile on your right. Onsite parking is available.
By Bus:
Use
Suffolk County Transportation line route S66
to Whittier Dr/Queens Road stop. Walk northwest on Whittier Drive. Make a right onto Queens Drive, then a right onto Washington Drive. Turn left onto Garden Drive, which becomes Park Drive. This is about a 15 minute walk. If you are coming by bike, bike racks are located in front of the Green Building.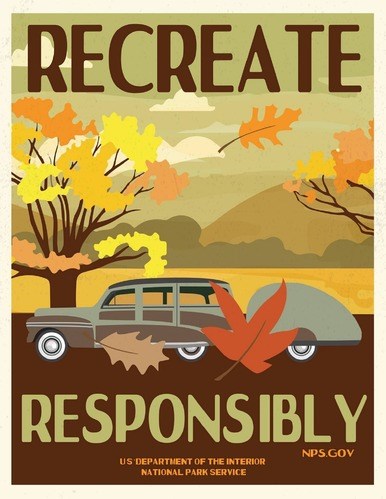 Be Prepared
When visiting the William Floyd Estate, protect yourself from pesky pests! Bring insect repellent to protect yourself from mosquitoes and ticks and stay clear of high grass areas and edges of the trail. For extra protection, wear light colored clothing and/or tuck pants into socks. Do a tick check after your visit or when you arrive home.
Learn more about ticks here.
Although our trails are mostly shady, they lead to large open fields. Protect yourself from the sun with sunblock and/or a hat. Bring plenty of water to keep yourself hydrated. Water fountains are available in the bathroom.
Recreate Responsibly!
Do your part to protect natural resources and historic sites. Leave the William Floyd Estate better than you found it by staying on the trails and respecting the land, water, and wildlife. Create an inclusive outdoors by welcoming all identities and abilities and remain understanding, respectful, and open to learning from others.
Learn more about recreating responsibly from the National Park Service here.
Come #FindYourPark at the William Floyd Estate
For more information please call 631-399-2030.