Directions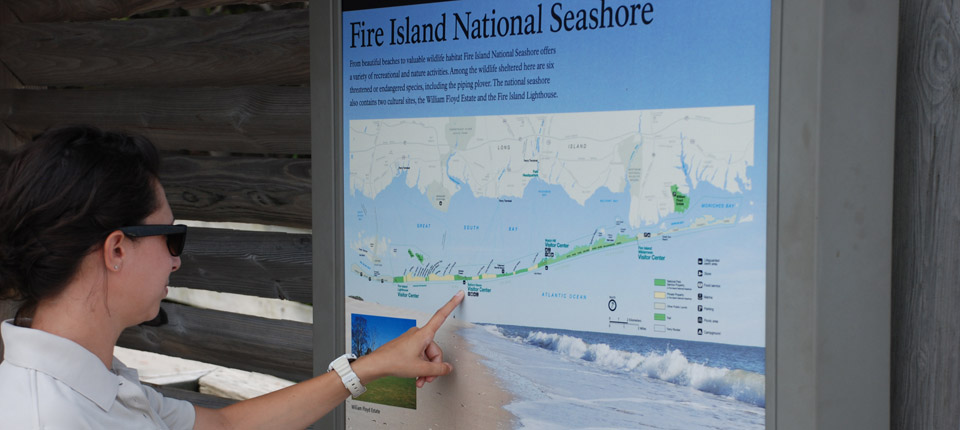 Getting to Fire Island National Seashore
You can get to Fire Island National Seashore facilities and destinations from a number of entry points and by various modes of transportation. But you can't drive from one end of Fire Island to the other.
Advanced planning is recommended. Remember to allow enough time for Long Island traffic conditions. Always be aware of seasonal ferry schedules if you plan to come - or go - by water.
Getting from Place to Place on Fire Island
There are no paved roads on Fire Island National Seashore. Once on Fire Island, you may explore the island on foot or transfer from one site to another by water taxi. Bicycles are not permitted on boardwalks at National Park Service facilities but may be permitted in some Fire Island communities.
Learn more.


Last updated: March 16, 2017