Plan Your Visit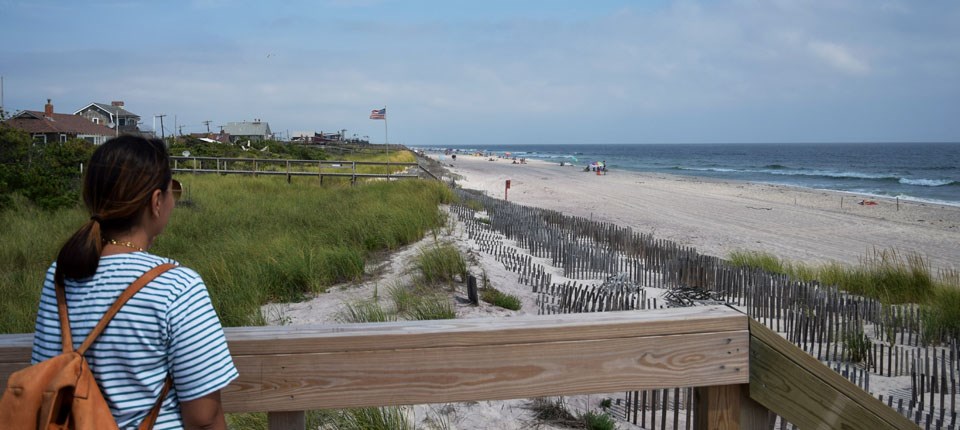 Welcome to Fire Island
You can get to Fire Island National Seashore from a number of locations on Long Island, by various modes of transportation.
From mid-May to mid-October, many visitors either drive or take the Long Island Railroad to Bay Shore, Sayville, and Patchogue on Long Island to access passenger ferries that service communities and National Park Service facilities on Fire Island.
The Fire Island Lighthouse, Wilderness Visitor Center, and William Floyd Estate are accessible year-round by car.
Each season offers a unique experience on Fire Island. Be sure to check operating hours for park facilities.
Fire Island offers a variety of overnight options.
Whether you're looking to sail, surf, or see the sights, you can find fun on Fire Island! Be sure to check out the calendar of events.
Remember to check train and ferry schedules and, from mid-May through September, be sure to pack protective clothing and/or repellent to keep mosquitoes at bay.


Last updated: September 2, 2020