Climate Change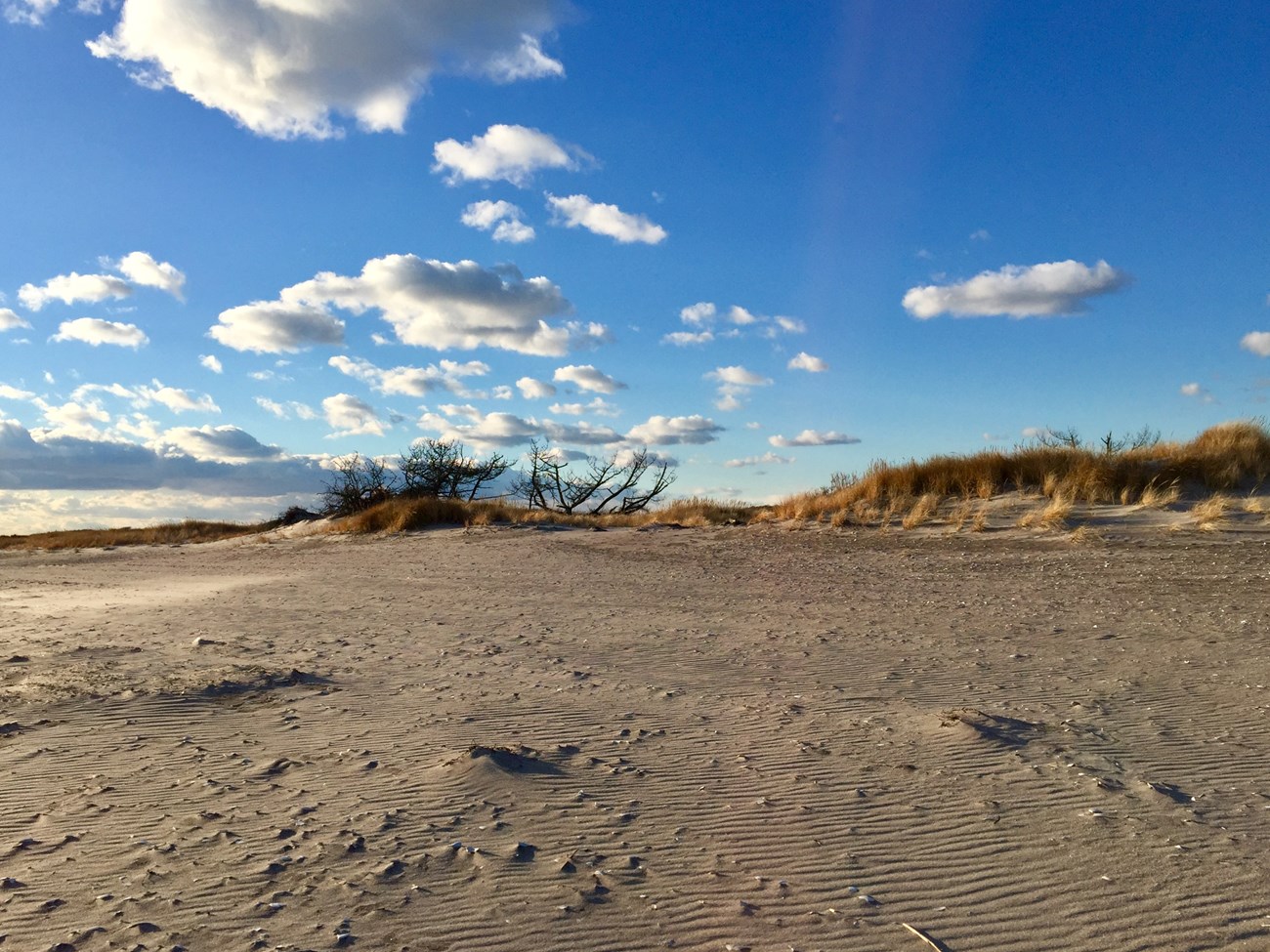 A Dynamic Landscape
Fire Island is constantly being shaped and re-shaped by wind and waves. The complex interaction of sediment, waves, and currents results in a dynamic landscape, with formations like beaches, dunes, and spits shifting over time.
Both natural factors and human activities alike affect the dynamic nature and geomorphology of barrier islands like Fire Island. Understanding the island's vulnerabilities and addressing the issues of climate change and sea level rise is critical to protecting Fire Island for future generations.
Climate Change Vulnerability Report for Fire Island
For a dynamic barrier island like Fire Island National Seashore, many plants and animals are adapted to a changing landscape. But climate change is pushing our environment and management strategies beyond the ability to adapt. A parkwide climate change vulnerability assessment looked at existing data and current conditions of Fire Island's habitats and wildlife, historic sites, and building facilities used for the management of the park and the public. By understanding the risks of climate change to the natural environment and human built environment on Fire Island, managers can begin thinking about new ways to adapt, retreat, and protect the island's unique resources in the face of climate change and ensure Fire Island is a place to visit in the future.

The climate change vulnerability assessment for Fire Island was conducted in 2018 and the resulting report is now available here.
For a summary of the report, please see our Integrated Vulnerability Assessment resource brief.
Sea Level Rise
Sea levels are rising. Since 1947, sea level has risen an average of .13 inches per year on Fire Island. As a barrier island Fire Island is a dynamic environment by nature, but rising sea levels are causing more dramatic changes.

Learn more about sea level rise on Fire Island by reviewing this sea level brief.

Explore Climate Change

For more information about the important scientific studies that help the park understand changes at Fire Island, like shifting shorelines and changes to plant and animal populations, visit science and research.

Educational resources help students and other visitors better understand this complex issue and how climate change and sea level rise will affect Fire Island. Explore lesson plans or book your class field trip.

Discover how climate change is affecting our nation's treasures, what the National Park Service is doing, and how you can help.
Last updated: April 25, 2022