Breaches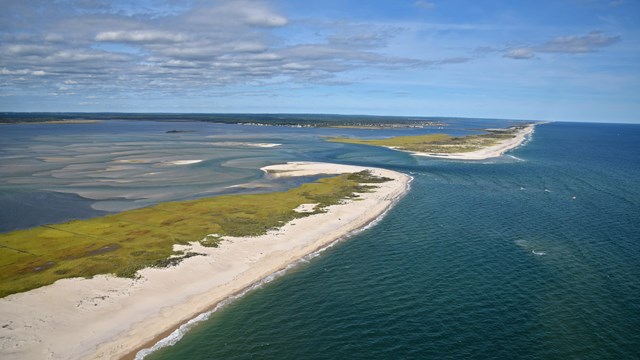 The Wilderness Breach
Learn about the natural processes that shape the shoreline and influence nearby habitats.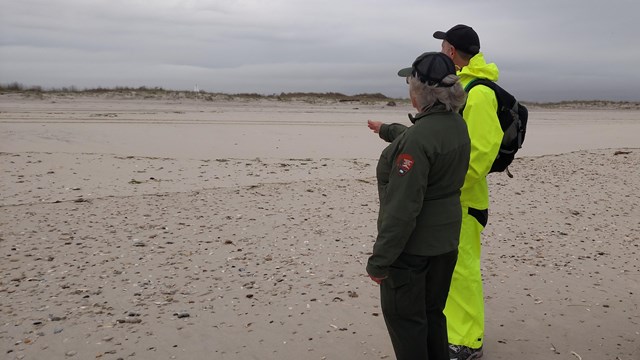 Science of the Wilderness Breach
Soon after the wilderness breach was created, the National Park Service and partners began studying it.
What is a breach?
Breaches are channels connecting ocean to bay which form during powerful storms. Like the shoreline and dunes, breaches are dynamic barrier island features.
Tracking Breach Change
Since the occurrence of the wilderness breach, the National Park Service (NPS) has worked with its partners to monitor the breach, which is a relatively stable but dynamic natural feature.
How are breaches managed?
Three breaches opened during Hurricane Sandy on the barrier islands along Long Island's south shore. Two were closed immediately after the storm.
The NPS conducted a public planning process to decide how best to manage the breach which occurred in Fire Island National Seashore's wilderness.

The Fire Island Wilderness Breach Management Plan/Environmental Impact Statement was initiated in 2015 and approved in 2018.
Last updated: October 28, 2020