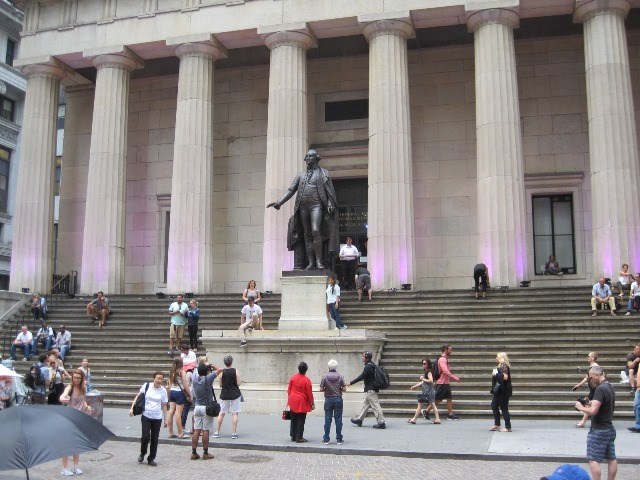 Looking for ways to get involved?
2016 is the 100th birthday of the National Park Service.
Find out what we're doing to get ready, and look for ways that you can help!
Groups of dedicated individuals who support the Park through
fundraising, advocacy, volunteer recruitment and special events.
If you would like to make a monetary contribution to Federal Hall National Memorial, we can accept checks or money orders made payable to the "National Park Service."
Want to help out in the park. Become a volunteer in parks.
Want to work for the National Park Service? Learn more here.
Learn about how you can help support Federal Hall. Find
volunteer opportunities, how to donate, and more.