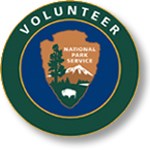 Very Important People
Volunteers serve an integral role in the operation of Federal Hall National Memorial. The compelling history preserved at the site tells a story of early American history. Volunteers have the opportunity to protect this extraordinary place and share it with visitors from around the world.
As a volunteer with the National Park Service, you become a part of a team with a long tradition of public service. Your principal duties will be to answer visitors' questions, lead guided tours, and roam areas to answer inquiries.
To learn more about Volunteers-In-Parks, please go to the National Park Service Volunteer website at www.nps.gov/volunteer.
To find out how to become a volunteer at Federal Hall National Memorial, please contact our VIP Coordinator, e-mail us.