Vulture Tagging Project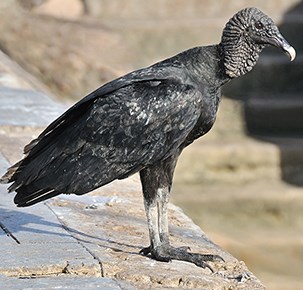 In December of 2012, Everglades National Park began a project to monitor the movements of tagged vultures. Conducted in partnership with the U.S. Department of Agriculture (USDA) National Wildlife Research Center, the findings of this research effort will help shed light on the behavior and activity of vultures moving across south Florida.
Many hundreds of vultures have been tagged throughout the southeastern United States, and over one hundred have been recently tagged in Everglades National Park. Vultures have been marked with a variety of colored tags bearing various combinations of letters and numbers. Each bird has been marked with a tag in its RIGHT wing bearing a unique ID (see right and below). The tags may be visible from below while the birds soar.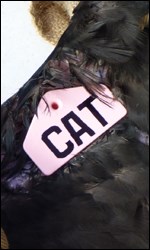 Please make note of the location and time of the sighting, tag number and color, and species, as well as any information on the behavior of the animal. Photographs are also welcome.
Observations can be submitted in person to park personnel, or to the USDA via email. Additionally, the USGS Bird Banding Lab requests that you also report online.
Last updated: September 24, 2018