Vintage Everglades Day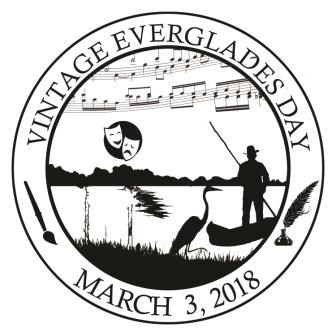 Everglades National Park invites YOU to travel back in time to experience Everglades history through the Arts at the 8th Annual Vintage Everglades Day!

Park Admission fees apply, but you can experience Vintage Everglades Day for free by riding the trolley to Royal Palm. Visitors can hop on the regular Saturday National Parks Trolley at Losner Park in downtown Homestead or the Ernest F. Coe Visitor Center.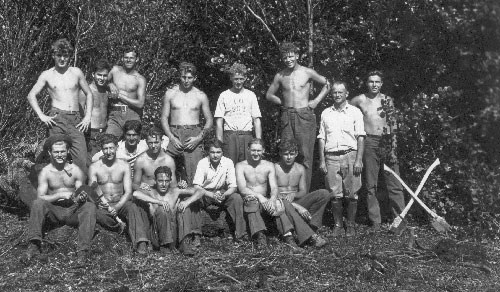 Travel back in time and meet the people who shaped the Everglades. Chat with early settlers, plume hunters, land developers, and conservationists!

Enjoy Everglades music and an Everglades play.

Create your own Everglades poem, painting, or music.

Meet Everglades authors and artists.

Browse exhibits from the Ah-Tah-Thi-Ki Museum and other local history museums.

Join special tours of the Anhinga Trail and Nike Missile Base.
A transportation option to the park is via the City of Homestead's National Parks Trolley. It's free! You can catch the trolley from Losner Park, 104 N. Krome Ave.

Parking at Royal Palm may be limited. Additional parking spaces and restrooms are available at Ernest F. Coe Visitor Center where the trolley stops on the way to Royal Palm.
Everglades Vintage Day began in 2011 in an effort to present the rich cultural history of the park to visitors and the local community. This popular annual event is supported by a talented cadre of local volunteers, park staff and partners.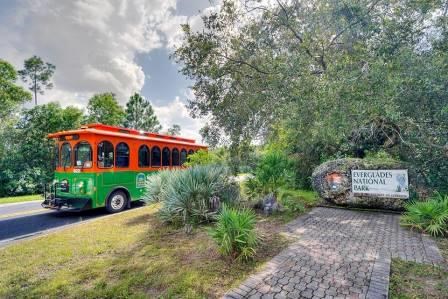 For more information please call
305-242-7700 or email us.
Last updated: February 14, 2018