Shark Valley Visitor Center
Directions
Physical Address:
36000 SW 8th Street
Miami, Florida 33194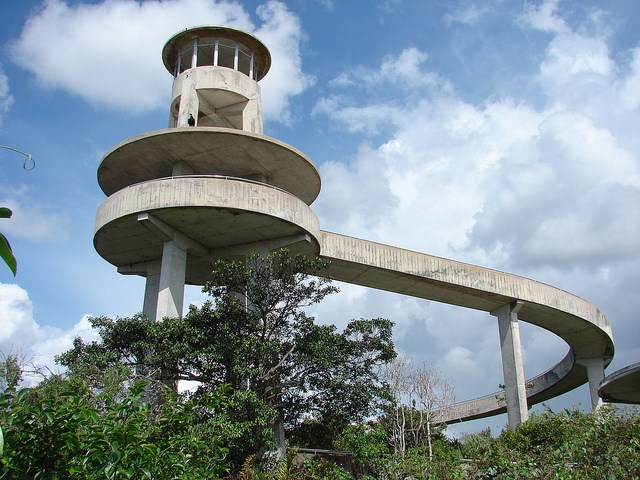 Amenities
Shark Valley Visitor Center offers educational displays, a park video and informational brochures. Books, postcards, and other souvenirs are available in the gift store.
Guided tram tours, bicycle rentals, snacks and soft drinks are available from Shark Valley Tram Tours, Inc.
(Please note: Electric bicycles are allowed on the Shark Valley loop)
Two short walking trails (one accessible), are located off the main trail for your enjoyment. Restrooms are available.
Hours of Operation
Visitor Center: 9:00AM - 5:00PM
Entrance Gate: 8:30AM - 6:00PM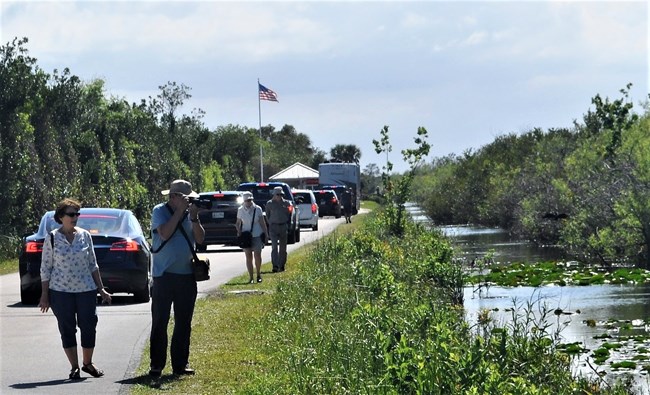 Tips To Reduce Parking Stress
Visiting on weekdays, and arriving before 10 am or after 3pm, could help avoid long entrance station lines and delays, and difficulty finding a place to park.
During peak visitor season at Shark Valley (typically from December into April each year), parking is extremely limited and usually fills by 10 am. Holiday weeks and weekends (New Year's, spring break, etc.) are extremely popular for visiting Shark Valley. During these times, visit Shark Valley with a back-up plan. Visitors are strongly encouraged to consider visiting mid-week, which is when Shark Valley is generally less crowded.
Be flexible. Arrive with alternative plans and destination in mind or plan to wait in line for a parking spot during busy times. Wait times at the entrance station can be over an hour on the very busiest winter weekends and holidays.

Once the parking lot is full, we are only able to allow one car in while another one exits.

Park legally, responsibly, and safely.
Contact by Phone
305-221-8776


Last updated: February 17, 2021