Shark Valley Visitor Center
Directions
Physical Address:
36000 SW 8th Street
Miami, Florida 33194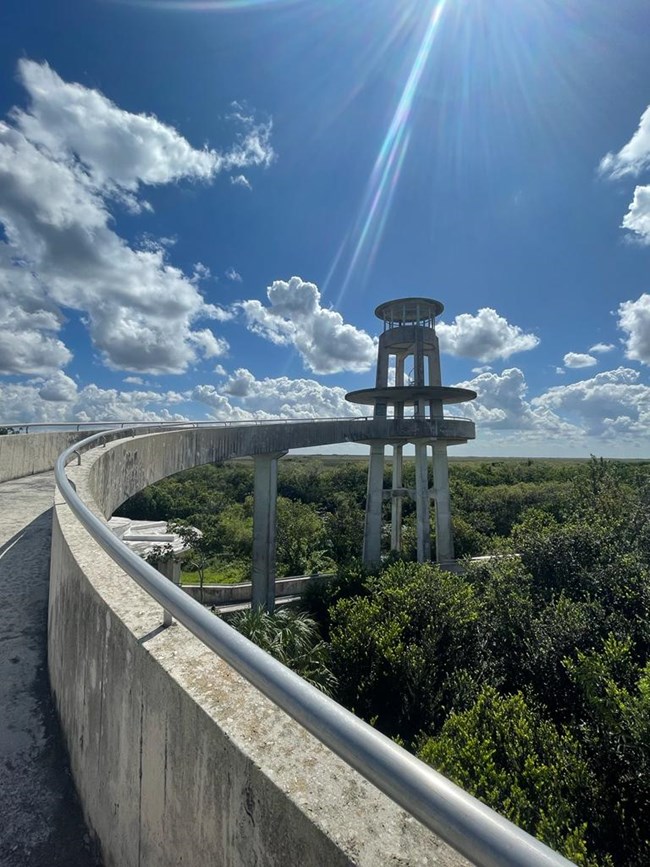 Plan Your Visit
Hours of Operation (Every Day)
Visitor Center: 9:00AM - 5:00PM

Shark Valley Tram Tours: 8:30AM - 6:00PM

Parking Gate & Lot: 8:30AM - 6:00PM
Amenities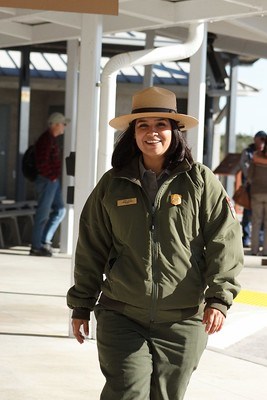 Tips & Tricks to Visit Safely
Bring plenty of water, sun protection, and snacks (limited snacks available for purchase through Shark Valley Tram Tours).
Plan on walking, bicycling, or taking a tram tour during your visit; vehicles are not allowed on the trail.
Stay 15 feet (3 meters) away from all wildlife and do not harass, touch, or feed any wildlife; it is illegal.
Plan on arriving early or expect to wait in long lines during the busy season (November - April).
Bring your own bicycle or rent a bicycle from Shark Valley Tram Tours.
Stop for the tram or government vehicles while riding bicycles.
Helmets are required for children under 16 years of age.
Be prepared for weather conditions. There is very limited shade along the tram / bicycle trail and a water fountain at the observation tower (7 miles south of the parking lot).
Roller blades, skateboards, long boards, scooters (except mobility scooters), and motorized vehicles are NOT allowed on the tram / bicycle trail. E-bikes are allowed.
Do not bring pets. Pets are only allowed in the parking lot (not allowed on the tram/bicycle trail). They pose a risk to themselves, their handlers, and the wildlife due to the similarity in size of the prey that alligators consume.
Do not feed, touch, or harass wildlife; it is illegal.
No fishing allowed.
There are no airboats at Shark Valley. The 3 airboat concessions within Everglades National Park are 15-20 minutes away from Shark Valley. Learn more.
During peak visitor season at Shark Valley (typically from December into April each year), parking is extremely limited and usually fills by 10 am. Visiting on weekdays, and arriving before 10 am or after 3pm, could help avoid long entrance station lines and delays, and difficulty finding a place to park.
Be flexible. Arrive with alternative plans and destination in mind or plan to wait in line for a parking spot during busy times. Wait times at the entrance station can be over an hour on the very busiest winter weekends and holidays.

One car out, one car in. Once the parking lot is full, we are only able to allow one car in while another one exits.

Park legally, responsibly, and safely.
Contact by Phone
Shark Valley Visitor Center: (305) 221- 8776
Tram & Bicycle Reservations / Questions: (305) 221-8455
General Park Information: (305) 242-7700


Last updated: May 26, 2023