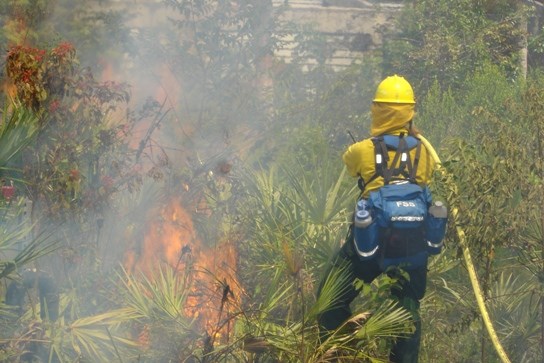 Everglades National Park presents
"Dangerous Duties Program"
Have you ever wondered what it might be like to work in Everglades National Park every day? For park rangers protecting the park, removing Burmese pythons, catching poachers, or igniting fires might just be all in a day's work.
What: Meet a park ranger and check out some of the tools of the trade at three show-and-tell presentations. Bring your curiosity and discover just how exciting a park ranger's job can be.
Presentations fall on the last Saturday of January, February and March. Presentations are free, wheelchair accessible and fun for the whole family. Juice and Cookies provided by the Everglades Association.
Where: Meet at the Ernest Coe Visitor Center off of State Route 9336, nine miles SW of Homestead. While there, check out the interactive exhibits including a life-like alligator hole.
Chief Fire Officer for the Park, Rick Anderson, will be talking about the park's fire program in January.