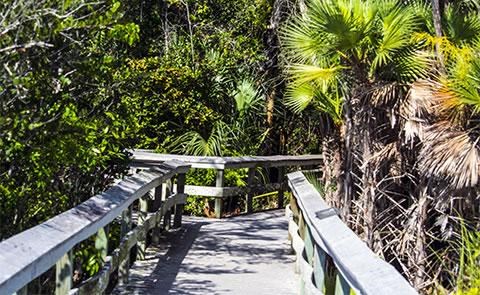 Trail Length: 0.5 miles (800 meters) round trip


Wheelchair Accessible: Yes

Bicycles Allowed: No

Trail Description: This self-guiding boardwalk trail meanders through a dense, jungle-like hardwook "hammock." Lush vegetation includes gumbo-limbo trees, air plants, and the largest living mahogany tree (Swietenia mahogani) in the United States.

Directions to Trail: Twenty miles (32 km) from the main park entrance/ Ernest Coe Visitor Center.