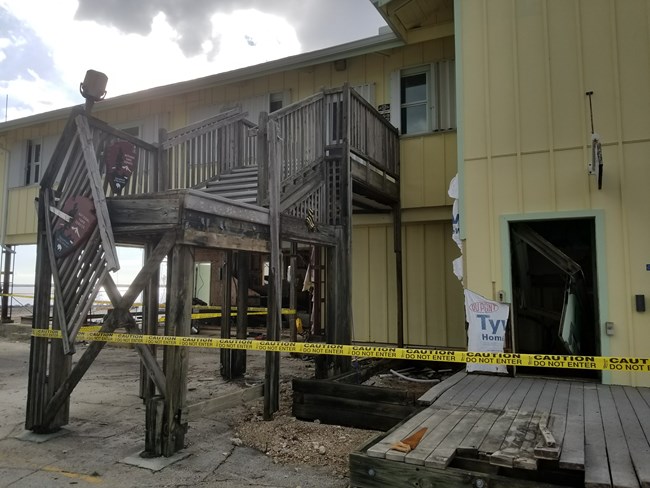 The Gulf Coast Visitor Center remains closed however the grounds and canoe launch are open.
The park's marine areas, including the Ten Thousand Islands are open. Backcountry permits are not being issued but camping is allowed on a first come first serve basis at the Gulf Coast beach sites. Please visit the
backcountry camping
page for more information.
We are working on having temporary visitor facilities for the upcoming winter season.
Boat Tours at the Gulf Coast are Suspended.
Due to damage cause by the hurricane, concessions boat tours will be suspended until further notice. Accordingly, Everglades National Park Boat Tours, is issuing refunds to visitors who have already purchased tickets. To obtain a refund, please email your request - and a copy of your purchase confirmation - to BoatTours@enpbt.com. We look forward to having tours resume soon.