Flamingo Ranger Guided Tours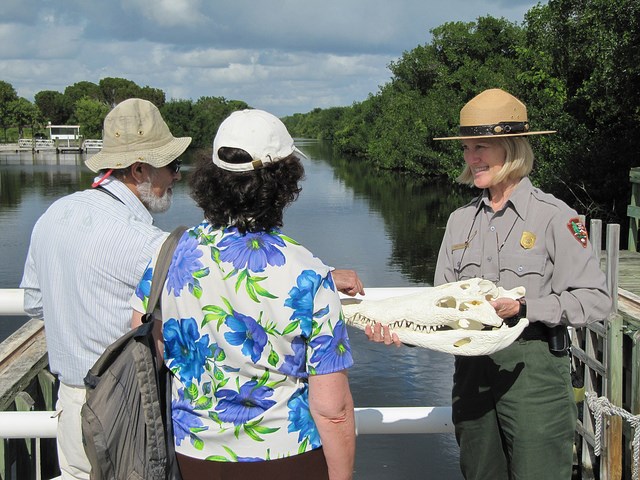 Flamingo District
Flamingo offers several exciting ranger-guided programs, so please be sure to check out the park calendar and see what is scheduled!

You can also check the current status of programs by calling the Flamingo Visitor Center at (239) 695-2945.
Program Descriptions
Below are summaries of all ranger-led programs available in Flamingo. Programs are free with park entrance fee unless otherwise noted. Please see the park's calendar for program dates and times.

All programs are subject to rescheduling or cancellation in the case of inclement environmental conditions or limited staffing.
Last updated: December 9, 2021