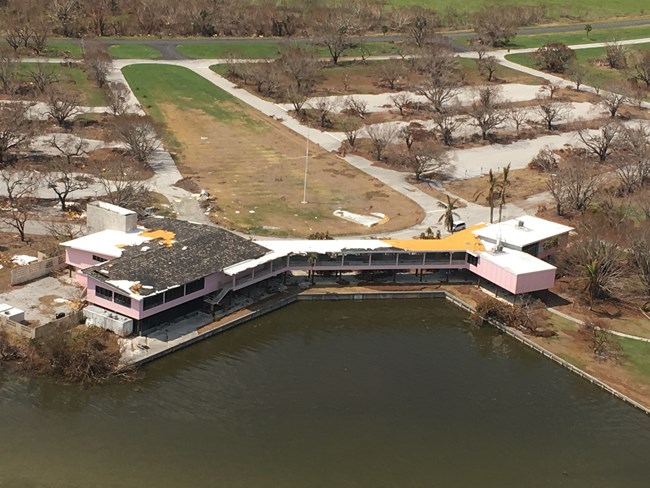 Flamingo is partially closed due to damage from Hurricane Irma.
The park's marine waters are open for day use. Backcountry permits are not being issued and camping is not allowed at this time.
Permitted guides
are offering tours and fishing trips in the park's marine areas
Clean up and repairs are ongoing in the Flamingo area. The boat ramps are open. The visitor center, marina store, and campground remain closed. We are working to allow further access once it is safe. No fuel, food, water, or restrooms are available. The nearest restroom is located at West Lake, 7 miles north of Flamingo.
Boat Tours at Flamingo Suspended
Due to damage caused by Hurricane Irma, concessions boat tours will be suspended until further notice. Accordingly, the concessioner, Everglades National Park Boat Tours, is issuing refunds to visitors who have already purchased tickets. To obtain a refund, please email your request -- and a copy of your purchase confirmation -- to BoatTours@enpbt.com. We look forward to having tours resume soon.