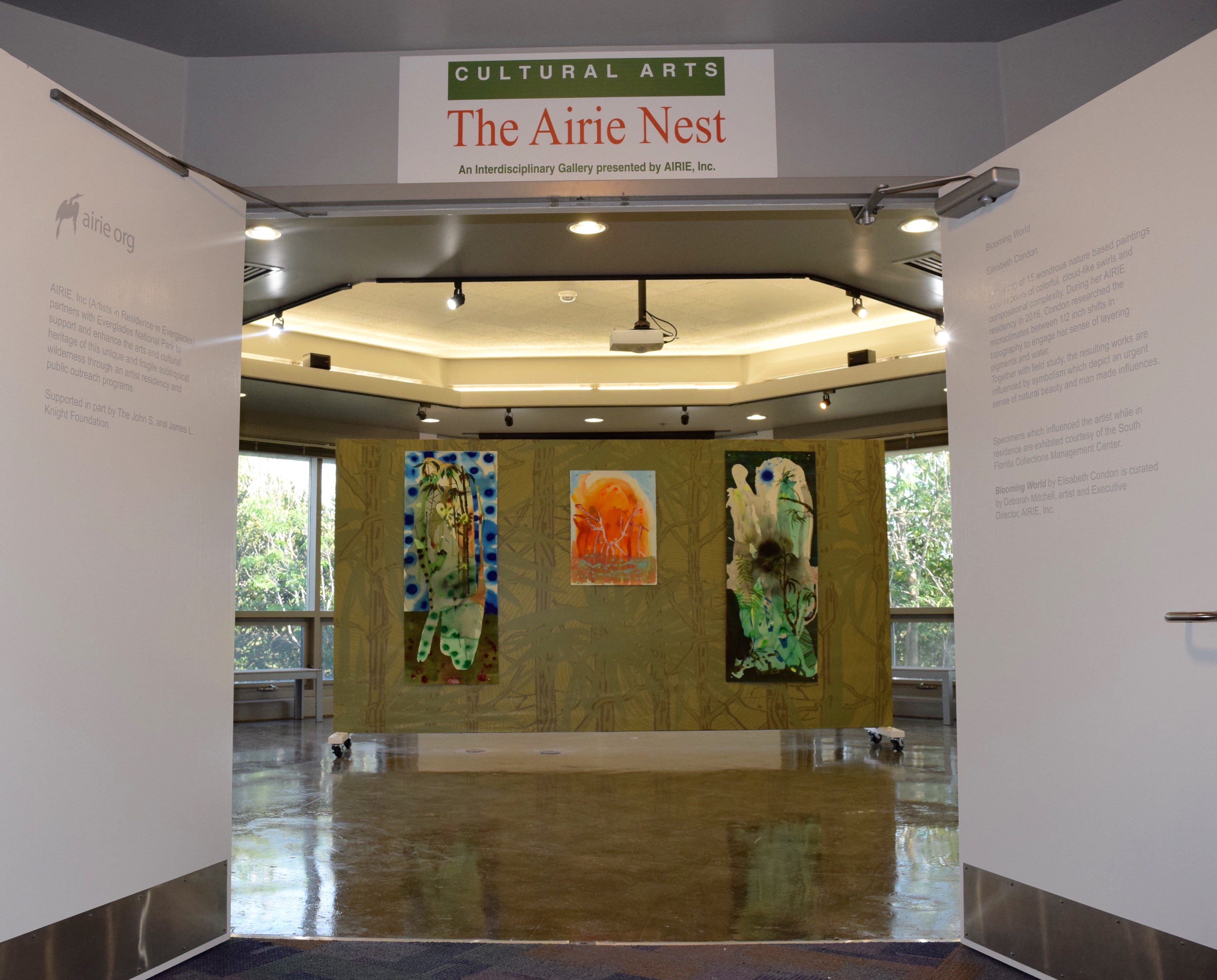 Upon your arrival to the Ernest F. Coe Visitor Center, one of the recommended options is to enter the AIRIE Nest, a new interdisciplinary art gallery presented by AIRIE, Inc (Artists in Residence in Everglades). Recent renovations, courtesy of a Knight Arts Challenge grant, emphasize the sublime view through two large picture windows, glistening polished concrete floors, and new white walls.

Programming features curated exhibitions featuring visual and performing art, art-science driven collaborations, works from the AIRIE permanent collection, and educational workshops.

From August 7 to September 25, view Getting the Water Right, a collaboration between AIRIE internationally acclaimed photographer Adam Nadel and UCLA anthropologist Jessica Cattelino. Getting the Water Right visually and textually explores the interplay of ecological, social, and cultural processes in one of the world's most iconic and imperiled wetlands.

Mission
The mission of the gallery is to educate, enhance and enrich the visitor's understanding and experience of Everglades National Park through quality Everglades' specific exhibits; foster a unique opportunity for the future generations of Park stewards to learn about the Everglades.