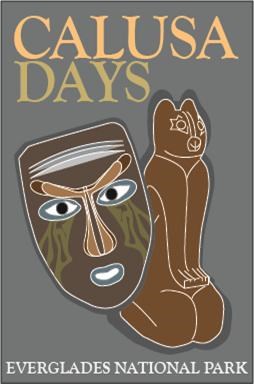 Join park staff and archaeologists to explore the deep and incredible history of the ancient Ten Thousand Islands.
Celebrate our main Calusa Days event on March 19, 2016 at the Gulf Coast Visitor Center area of Everglades National Park. The event will be held from 10:00 a.m. to 3:00 p.m.
Do you know how to use an atlatl? Wait, what's an atlatl?
How do we know what we know? Join archaeologists to uncover the amazing stories of the past.
Event details: Ranger programs and 2-hour canoe trips will be held on the hour (last trip starts at 2:00 p.m.) and exhibits and activities throughout the day.
For more information and reservations, call 239-695-3311
Gulf Coast Visitor Center
815 Oyster Bar Ln
Everglades City, Florida