Draft Water Quality Project #1
Ecological Impacts on Biscayne National Park
from Proposed South Miami-Dade Development
Henry Briceño

Biscayne National Park comprises the southern half of Biscayne Bay and shares management responsibilities for the Bay as a whole with other state and county agencies. The Comprehensive Everglades Restoration Plan includes two projects (Biscayne Bay Coastal Wetlands and South Dade Wastewater Reuse) that are designed to provide additional freshwater to the bay. Waters would be either discharged through wetlands adjacent to the Park and then into the Park, or under some proposals discharged directly into the Park waters.
There are many concerns by Miami-Dade County and the National Park Service about the ability to execute these projects without negative affects to the Park. Thus, this project seeks to determine a suite of water quality parameters that can be used to analyze impacts to the bay. Furthermore, the project seeks to document existing water quality conditions and provide recommendations for how best to safeguard the area's resources.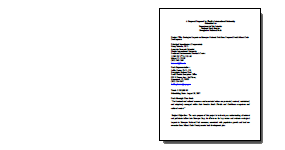 Project Work Plan
(PDF, 225KB)
Contact the principal investigator directly with questions about this study.
Last updated: October 3, 2018