CESI Research Project 99-13
The 2002-2003 Monitoring Program for the Endangered
American Crocodile in South Florida
Frank J. Mazzotti & Michael S. Cherkiss

South Florida represents the northernmost range of the reclusive American crocodile. Direct hunting and habitat loss helped contribute to the decline of populations in the past, ultimately resulting in the listing of the crocodile as an endangered species in 1975. Since that time, new management strategies and the establishment of refuge areas have helped recover the south Florida population, which has now been down-listed as "threatened".
Crocodiles, like many other species of the Everglades, respond to changes in rainfall, water level, and salinity. The CESI program helped fund this crocodile monitoring effort with the dual purpose of assessing the current population, and gathering important baseline data against which to evaluate the effectiveness of restoration efforts. Specifically, researchers looked at nesting effort and success, as well as patterns of crocodile growth and survival.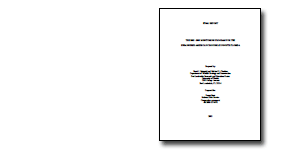 Final Report
(PDF, 465 KB)
Contact the principal investigator directly with questions about this study.
MONITORING, PROGRAM, ENDANGERED, AMERICAN, CROCODILE, SOUTH FLORIDA, Everglades, National Park, CESI, Critical Ecosystem Studies Initiative
Last updated: October 3, 2018