CESI Research Project 97-1
American Alligator Distribution, Thermoregulation, and Biotic Potential Relative to Hydroperiod in the Everglades
H. Frank Percival, Kenneth G. Rice, & Stanley R. Howarter

Perhaps no other animal is more closely associated with the Everglades landscape than the American alligator. Though recognized as one of the largest predators in south Florida, alligators have also been identified as a "keystone species" upon which the health and function of marsh ecosystems reside. Greater information on the natural history of alligators was needed to help model their response to future restoration efforts.
This five-year study yields a greater understanding of key questions regarding the population and behavioral dynamics of alligators in the southern 'Glades. Using both radio telemetry and temperature data loggers, researchers were able to track both daily and long-term movements within individual habitats. It was determined that daily and seasonal activity patterns are influenced by a suite of variables including gender, temperature, reproductive efforts, habitat and water level.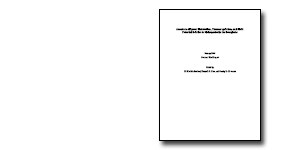 Final Report
(PDF, 2.3 MB)
Contact the principal investigator directly with questions about this study.
Alligator, American, CESI, Critical Ecosystem Studies Initiative, Distribution, Everglades, Everglades National Park, Frank Percival, Kenneth Rice, Thermoregulation
Last updated: April 14, 2015