CESI Research Project 07-4
Removing Burmese Pythons from Lands Managed by the South Florida Water Management District
Frank J. Mazzotti, Matthew L. Brien, Michael S. Cherkiss & Skip Snow

Resource managers in south Florida have long sought to control the spread of nonnative, invasive species in the Everglades. Each new organism introduced has the potential to overtake existing communities, displace native species, or disrupt a suite of ecological interactions. The relatively recent discovery of Burmese pythons breeding in Everglades National Park now presents a new challenge to ongoing restoration efforts.
Being the largest known snake to have escaped its natural range and established itself elsewhere, resource managers must rely upon original science to guide their efforts. This CESI-funded investigation sought to gather important data on movements and habitat use of the pythons using radio telemetry. The results of this study shed new light on the ability of pythons to move great distances in a relatively short period of time, suggesting the prevention of new colonizations will require the timely cooperation of numerous land management organizations on a landscape scale.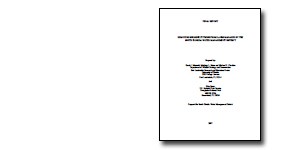 Final Report
(PDF, 260 KB)
Contact the principal investigator directly with questions about this study.
Removing, Burmese, Pythons, South, Florida, Water, Management, District, Everglades, Nonnative, Invasive, Species, Exotic, CESI, National Park, Critical Ecosystem Studies Initiative
Last updated: October 3, 2018