CESI Research Project 07-1
Recovering Small Cape Sable Seaside Sparrow (Ammodramus maritimus mirabilis) Subpopulations: Breeding and Disperal of Sparrows in the Everglades
Julie Lockwood, Thomas Virzi, Rebecca L. Boulton, James Gilroy, Michelle J. Davis,
Ben Baiser, & Katherine H. Fenn

The diminutive Cape Sable Seaside Sparrow is one of the most critically endangered species in south Florida. Human manipulation of the historic flow of water through the southern Everglades, and the resulting severity of periodic wildfires, constitute the greatest threats to the continued survival of the species. The recovery of the Cape Sable Seaside Sparrow will require detailed information about its natural history and the demography of current populations.
Continued funding from CESI allowed researchers from Rutgers University to augment an ongoing study of Cape Sable Seaside Sparrow populations in south Florida. The results of this project have helped shed new light on the factors that limit recovery of the existing populations, conditions that cue the onset of nesting, and the effect of populations size on nesting success.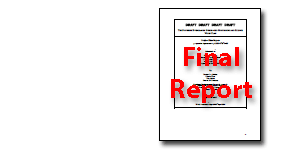 Final Report
(PDF, 370 KB)
Baiser, B., Boulton, R. L. & Lockwood, J. L. (2008). Influence of water depth on nest success of the endangered Cape Sable seaside sparrow in the Florida Everglades. Animal Conservation, 11: 190-197.
Boulton, R. L., Lockwood, J. L., Davis, M. J., Pedziwilk, A., Boadway, K. A., Boadway, J. J. T., Okines, D. & Pimm, S. L. (2009). Endangered Cape Sable seaside sparrow survival. Journal of Wildlife Management, 73(4): 530-537.
Bouton, R. L., & Lockwood, J. L. (2010). Response of Endangered Cape Sable Seaside Sparrow (Ammodramus maritimus mirabilis) to Nest Exclosures. Florida Field Naturalist, 38(1): 8-11
Cassey, P., Lockwood, J. L. & Fenn, K. H. (2007). Using long-term occupancy information to inform the management of Cape Sable seaside sparrows in the Everglades. Biological Conservation, 139: 139-149.
La Puma, D. A., Lockwood, J. L. & Davis, M. J. (2007). Endangered Species Management Requires a New Look at the Benefit of Fire: The Cape Sable Seaside Sparrow in the Everglades Ecosystem. Biological Conservation, 136: 398-407.
Van Houtan, K.S., Bass Jr., O. L., Lockwood, J. L. & Pimm, S. L.(2010). Importance of Estimating Dispersal for Endangered Bird Management. Conservation Letters, 00: 1-7.
Contact the principal investigator directly with questions about this study,or to receive copies of related publications.
Recovering, Cape Sable seaside sparrow, Ammodramus maritimus mirabilis, Populations, Breeding, dispersal, Everglades, National Park, CESI, Critical Ecosystem Studies Initiative, Lockwood, Pimm, Bass, Virzi, Boulton, Gilroy, La Puma, Davis, Baiser, Fenn
Last updated: October 3, 2018