CESI Research Project 02-6
Characterization of Periphyton Response to Hydroperiod in Marl Prairie
Wetlands of the Everglades
Evelyn E. Gaiser

Periphyton is a diverse assemblage of algae that occurs abundantly in the marshes of the freshwater Everglades. This algal community is surprisingly productive, providing valuable forage and habitat for a wide variety of aquatic life. Periphyton has also been shown to be highly sensitive to water chemistry, which can quickly change the abundance and composition of the community.
Periphyton has been identified as a key indicator of environmental change, with particular utility in evaluating planned restoration efforts. This CESI-funded investigation allowed researchers to examine the overall abundance of periphyton in the marl prairies of the Everglades, and examine the confluence of factors that drive distribution, abundance, composition, and function.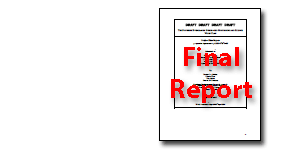 Final Report
(PDF, 475 KB)
Davis, S. M., E. E. Gaiser, W. F. Loftus and A. E. Huffman. 2005. Southern marl prairies conceptual ecological model. Wetlands 25: 821-831.
Gottlieb, A. D., J. H. Richards and E. E. Gaiser. 2006. Comparative study of periphyton community structure in long and short hydroperiod Everglades marshes. Hydrobiologia. 569: 195-207.
Gottlieb, A., J. H. Richards and E. E. Gaiser. 2005. The effects of desiccation resistance and rewetting on the community structure of Everglades periphyton. Aquatic Botany. 82: 99- 112.
Thomas, S. E., E. E. Gaiser and F. A. C. Tobias. 2006. Effects of shading on calcareous benthic periphyton in a short-hydroperiod oligotrophic alkaline wetland (Everglades, FL, U.S.A.). Hydrobiologia 569: 209-221.
Thomas, S., E. E. Gaiser, M. Gantar and L. J. Scinto. 2006. Quantifying the responses of calcareous periphyton crusts to rehydration: A microcosm study (Florida Everglades). Aquatic Botany. 84: 317-323.
Contact the principal investigator directly with questions about this study.
Characterization, Periphyton, Response, Hydroperiod, Marl Prairie, Wetlands, Everglades, National Park, CESI, Critical Ecosystem Studies Initiative, Gaiser
Last updated: October 3, 2018