CESI Monitoring Project 97-3
Fish and Invertebrate Communities of Short Hydroperiod Wetlands
in the Rocky Glades
Sue Perry

Aquatic communities are diverse and important indicators of how the Everglades will respond to restoration projects. This study compared the life cycle of the two species of crayfish living in the Everglades, studied the species diversity of freshwater free-living copepods, and implemented a monitoring program for small fish and invertebrates that continues to this day.

Key findings of this project include discovering, through field and lab experiments, that each species of crayfish has different hydrologic limitations. Simulation results suggest that crayfish populations in the Rocky Glades could increase by an order of magnitude if pre-drainage conditions are restored. Forty-four copepod species were field inventoried, 5 of which are species new to science and 10 are under review. This project also tested traditional methods of monitoring fish and macroinvertebrates by adapting the techniques to the rocky Everglades terrain.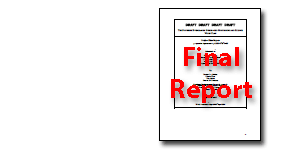 Final Report
(PDF, 130 KB)
Bruno, M. C., Reid, J. W., Perry, S. A. (2005) A List and Indentification Key for the Freshwater, Free-living Copepods of Florida (U.S.A.) Jounal of Crustacean Biology, 25(3): 384-400.
Bruno, M. C., Sagnotti, G., Perry, S. A.(2002)Planktonic Copepods from Temporary Marshes in Everglades National Park (Florida, U.S.A.)
Contact the principal investigator directly with questions about this study.
Fish, Invertebrates, Wetlands, Rocky, Glades, Everglades, Perry, CESI, Critical Ecosystem Studies Initiative, Monitoring
Last updated: October 3, 2018