CESI Monitoring Project 01-2
The 2005 Alligator Survey Network Monitoring Program: Relative Distribution, Abundance, and Demographic Structure of the American Alligator In Relation to Habitat, Water Level and Salinities
Eliza I. Gilbert, Michael S. Cherkiss & Valerie Johnson

The American alligator was present in abundance over many areas within the historic Everglades ecosystem. As a keystone species, nearly all freshwater aquatic life depends on the continued presence of the alligator for their survival. Over the past century, however, large-scale changes in the structure, quality and availability of habitat have resulted in significant changes to alligator populations.
Because of its dependence on (and importance to) ecological function, alligators are largely viewed as an indicator species against which to gauge the success of ongoing restoration efforts. This project gathers important demographic data on the present abundance and distribution of alligator populations which can then be used to model anticipated effects from restoration projects. This research spans all three Water Conservation Areas and the brackish coastlines of Everglades National Park.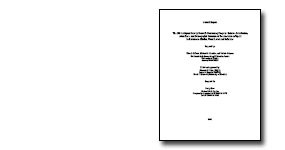 Final Report
(PDF, 1.1 MB)
Contact the principal investigator directly with questions about this study.
Last updated: April 14, 2015