CESI Modeling Project 02-4
Salinity Simulation Models for Florida Bay and the Southwest Gulf Coast, Everglades National Park
Frank E. Marshall

Historically, natural drainage of the vast Everglades watershed resulted in seasonal fluctuations of salinity in the near-shore waters of south Florida. Though over a century of water management has dramatically altered these patterns, it is anticipated that restoration efforts will return seasonal flows to our coastal waters, bringing about renewed vitality and health. To that end, project planners depend upon predictive modeling to help simulate the effects of proposed improvements.
This project builds upon previously CESI-funded efforts to develop and refine simulation models of salinity in Everglades National Park. Investigators developed an additional fifteen multivariate linear regression models in both Florida Bay and along the Gulf Coast. The study also gauges their efficacy in several novel applications, including historical reconstructions and as a compliment to biological models.
Task Summaries
(PDF, 200 KB)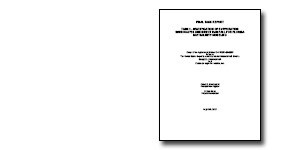 Final Report
(PDF, 3.5 MB)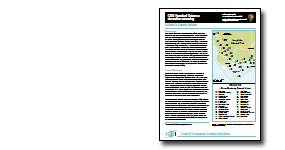 Project Fact Sheet
(PDF, 670 KB)
Literature Cited
Marshall, F.E., G.L. Wingard, and P. Pitts. 2009. A simulation of historic hydrology and salinity in Everglades National Park: Coupling paleoecologic assemblage data with regression models. Estuaries and Coasts. 32:37-53.
National Research Council. 2003. Science and the Greater Everglades Ecosystem Restoration. The National Academies Press, Washington DC, 154 pp.
RECOVER (Restoration Coordination and Verification). 2004. Program documents accessed February 18, 2009, at www.evergladesplan.org//pm/recover/recover.aspx
U.S. Army Corps of Engineers/South Florida Water Management District. 2002. Florida Bay/Florida Keys Feasibility Study, accessed February 18, 2009, at www.evergladesplan.org/pm/studies/fl_bay.aspx
RELATED PUBLICATIONS
Marshall, F. E., Smith, D. T., Nickerson, D. M. (2011). Empirical tools for simulating salinity in the estuaries in Everglades National Park, Florida. Estuarine, Coastal and Shelf Science, 95(2011): 377-387
Contact the principal investigator directly with questions about this study,or to receive copies of related publications.
Last updated: October 8, 2015