training test page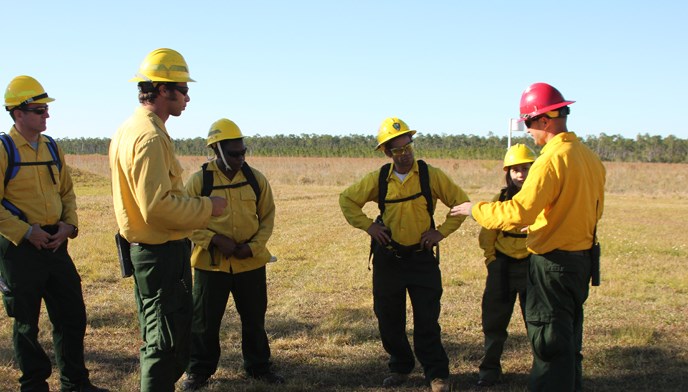 L-381 INCIDENT LEADERSHIP TRAINING COURSE
This is a leadership development training recommended for incident response personnel who will function in fireline command roles. The intent of this training is to provide future leaders of divisions, groups, and Type 3 incidents with the leadership tools to effectively exert command and control over a quickly assembled team in a time constrained and rapidly changing incident environment. Course length is 40 hours and the training is designed to provide at least 50% of the delivery time as exercises and simulations.
Course materials will cover the following areas:
• Command presence and climate
• Leaders intent
• Command and control
• Rapid team building
• Communication techniques
• Detecting and mitigating error
• Operational tempo awareness



Course Dates and Location: June 15th-19th, 2015 in Everglades National Park, Homestead, Florida.
Pre-course work and course information will be sent to participants upon registration.
Course Prerequisites:
· Participants must be qualified as any of the following positions: strike team leader, task force leader (TFLD), incident commander type 4 (ICT4), any support unit leader, or supervisory dispatcher.

• Human Factors in the Wildland Fire Service (L-180).

• Completion of pre-course work assignment, if any.
Tuition: FREE, however travel expenses will be covered by home units. Class size is limited.
Registration: To register for the L-381, Incident Leadership course, please fill out the NWCG nomination form, then email or fax it to the Course Coordinator, Jack Weer, e-mail us, fax 305-242-7855. All nominations must be received by May 25, 2015.
For more information, please contact the Course Coordinator, Jack Weer, 305-242-7057.
Last updated: September 3, 2015