Proposed Changes to Fee Program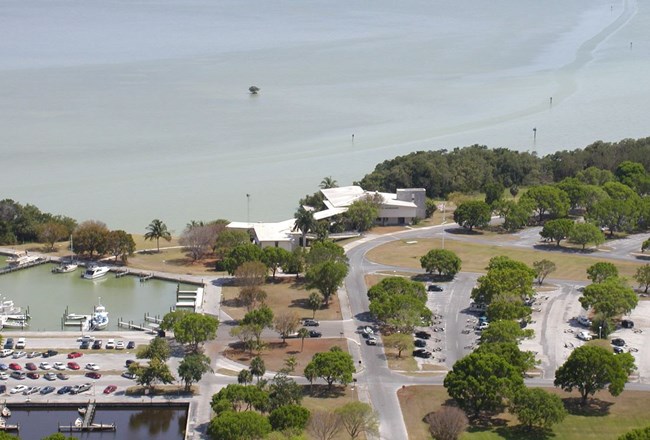 Everglades National Park has proposed fee changes to help tackle the park's maintenance backlog.
The park is accepting comments on the proposed changes until
5:00 pm, Friday September 15, 2017
. Comments can be mailed to:
Proposed Fee Changes
Superintendent
Everglades and Dry Tortugas National Parks
40001 State Road 9336
Homestead, FL 33034-6733
Or you can
e-mail us
, with comments.
Summary of Proposed Fee Changes (pdf 15.3 KB)
Over the last several years, park managers have worked to improve visitor services in Everglades National Park, thanks in large part to changes in 2015 to the entrance fee program where fees had not previously changed in nearly 20 years.
"With the increased revenue and some strategic investments, we have finally been able to attract a concessioner to construct a new restaurant and lodging with sweeping views of Florida Bay," stated Superintendent Pedro Ramos. "We still have a long way to go, however, to make every visitor destination in Everglades National Park really shine."
With a parkwide deferred maintenance backlog that presently exceeds $88 million dollars, the amount of investment needed is significant. To address the gap, park managers have analyzed the park's current fees and fee collection practices with the intention of setting a new fee structure that is equitable for all park visitors.
In alignment with national standards, the proposed fee for the Everglades National Park Annual Pass will go from $40 to $50 while the pedestrian rate (for walk-in, paddle-in, and bike-in visitors) will go from $8 to $12. The changes are proposed to begin in January 2018.
Following a successful pilot program last year, new technology will be implemented at Everglades National Park that will allow for the purchase of park entrance passes via a smartphone or mobile device. Recent expansion of cellular service in the park will make this technology available to all visitors, including those who enter through a marine boundary. Superintendent Ramos noted, "It is important that all visitors to Everglades National Park share in the responsibility of caring for the park's infrastructure. Thanks to advancements in technology, we are confident that we can make this easier for everyone."
Park managers are also proposing to eliminate more than a half dozen fees from its current fee schedule. "Our goal is to provide a high quality visitor experience that begins at the entrance gate," stated Deputy Superintendent Justin Unger. "By eliminating these fees in favor of a more robust entrance fee program we will be able to reduce visitor confusion over our fee schedule and hopefully speed up entrance lines."
Everglades National Park managers are seeking public input on the proposed changes. "It's critical that we continue the recent successes of our long-term capital investment strategy and we are going to have to use every tool in our tool box to accomplish this monumental task. We are 100 percent committed to enhancing the public's experience on their public lands," said Superintendent Ramos.
Thanks to the recreation fee program (through which entrance fees are administered), Everglades National Park has invested more than $2.5 million in facilities in the last three years. Projects have included, among others, the reroofing of the Ernest Coe Visitor Center and Main Entrance Station; the construction of a new canoe launch at the Gulf Coast Visitor Center; and the installation of three new hot water shower houses at the Long Pine Key Campground.
Over the next five years, an additional $14.5 million of investments are anticipated including the conversion of the former Flamingo restaurant into a new Visitor Center; the rehabilitation of sewage lift stations in the Flamingo District; the replacement of the Pa-hay-okee, Snake Bight, and West Lake boardwalks; and pavement preservation work at Shark Valley, Royal Palm, and the Coe Visitor Center.
"We invite everyone to comment on these proposed fee changes", stated Superintendent Ramos. "Public participation is at the heart of the National Park Service planning and decision making process."
Written comments may be mailed to: Proposed Fee Changes, Superintendent, Everglades and Dry Tortugas National Parks, 40001 State Road 9336, Homestead, Florida, 33034-6733. The public can also
e-mail us
with comments. Comments must be received by 5:00 pm, Friday, September 15, 2017.
Following the comment period, a recommendation on fee changes will be developed and submitted to the National Park Service Washington D.C. office for final review and action.
Last updated: September 28, 2018