Everglades National Park Foundation Document Overview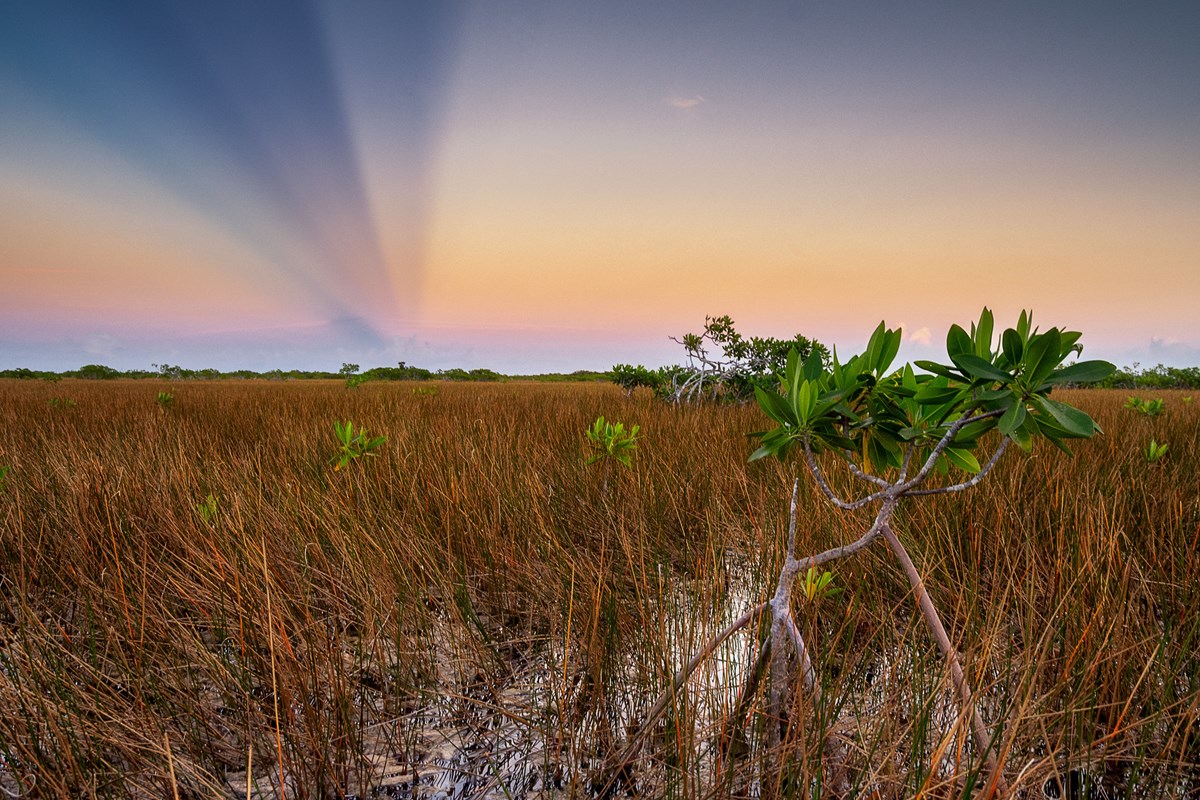 Everglades National Park Foundation Document Overview
Everglades National Park preserves part of the remaining Everglades ecosystem, a vast "River of Grass" that originally extended from its headwaters in the Kissimmee Chain of Lakes through Lake Okeechobee and into the Water Conservation Areas and Everglades National Park, including the coastline of the Gulf of Mexico and Florida Bay. A diverse biological community thrives in the park within an expansive patterned wetland in a subtropical climate. The park encompasses 1,509,000 acres, including the largest legislated wilderness area (1,296,500 acres) east of the Rocky Mountains.

From initial settlement by American Indian tribes about 6,000 years ago to more recent use of Everglades resources throughout the 20th century, the story of Everglades National Park includes links between natural resources and human use (both historic and prehistoric) of the area.

Public concern regarding regional development and ecosystem degradation has galvanized efforts among various governmental and nongovernmental organizations to work toward a balanced and sustainable South Florida ecosystem.

A wide variety of recreational opportunities is available to visitors. Popular activities include wildlife viewing, nature hikes, fishing, camping, bicycling, motor boating, and canoeing. The 99-mile-long Wilderness Waterway that runs through the western part of the park offers outstanding backcountry boating and camping experiences.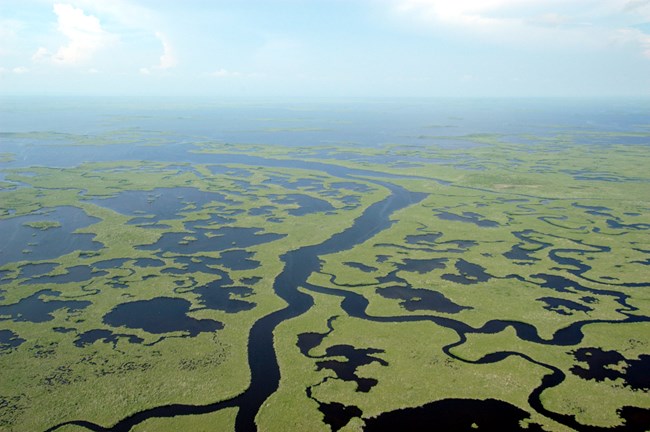 Park Purpose
The purpose statement identifies the specific reason(s) for establishment of a particular park. Everglades National Park was established when the enabling legislation adopted by Congress was signed into law on May 30, 1934. The purpose statement lays the foundation for understanding what is most important about the park.
Everglades National Park preserves the largest subtropical wilderness in the nation, a vast natural area in the southern Everglades and Florida Bay known throughout the world for its unparalleled ecological values, natural hydrologic conditions, vibrant cultural heritage, and unique recreational and educational opportunities.
Park Significance
Significance statements express why Everglades National Park resources and values are important enough to merit national park unit designation. Statements of significance describe why an area is important within a global, national, regional, and system-wide context. These statements are linked to the purpose of the park unit, and are supported by data, research, and consensus. Significance statements describe the distinctive nature of the park and inform management decisions, focusing efforts on preserving and protecting the most important resources and values of the park unit.
Interconnected Waterways

Everglades National Park is a unique subtropical wetland that is the hydrologic connection between central Florida's freshwater ecosystem and the coastal systems of Florida Bay and the Gulf of Mexico.

Global Designations

As the first national park designated for the protection of biological resources, Everglades National Park is the only place in the United States jointly designated as an International Biosphere Reserve, a World Heritage Site, and a Wetland of International Importance.

Wilderness

Everglades National Park contains the largest subtropical wilderness area in North America and the largest legislated wilderness area east of the Rocky Mountains. The park's legislated wilderness is known as the Marjory Stoneman Douglas Wilderness Area.

Natural Wonder

Everglades National Park contains a vast and hydrologically connected ecosystem, with wetland sloughs and prairies, tropical hardwood hammocks, pine rocklands, extensive mangrove estuaries, and Florida Bay with its expansive seagrass meadows. These diverse habitats support a mix of tropical and temperate plants and animals, including iconic species such as the ghost orchid, Florida panther, Cape Sable seaside sparrow, Florida leafwing, American alligator, American crocodile, roseate spoonbill, West Indian manatee, smalltooth sawfish, wood stork, anhinga, snook, and tarpon.

Ecosystem Restoration

Everglades National Park includes and protects a large remnant of an endangered, vast, interconnected, and recovering ecosystem that has been impacted by and still faces unprecedented pressure from the regional water management system. Restoration of this ecosystem, considered one of the most endangered in the national park system, is dependent on a globally significant experiment in intergovernmental collaboration.

Ecosystem Services

Everglades National Park provides critical ecosystem services, outdoor recreation opportunities, and an enhanced quality of life for the almost 7 million people in South Florida.

Avian Significance

Everglades National Park provides important foraging and breeding habitat for more than 400 species of birds, is a significant breeding ground for wading birds in North America, and functions as a primary corridor and refuge for migratory and wintering wildlife populations.

Human History

Everglades National Park preserves archeological and historical resources spanning approximately 6,000 years of human history, revealing adaptation to and exploitation and alteration of its unique environment.

Ethnographic and Archeological Resources Associated with American Indian Tribes of Florida

Everglades National Park includes natural and cultural resources that are part of the ancestral territory of American Indian tribes of Florida (including the Miccosukee Tribe of Indians of Florida, the Seminole Tribe of Florida, the Seminole Nation of Oklahoma, and other American Indian groups such as the Council of the Original Miccosukee Simanolee Nation Aboriginal Peoples).

Recreational Values

Everglades National Park provides the public with the opportunity to experience the Everglades wilderness for recreation, reflection, and solitude in proximity to one of the largest metropolitan areas in the United States.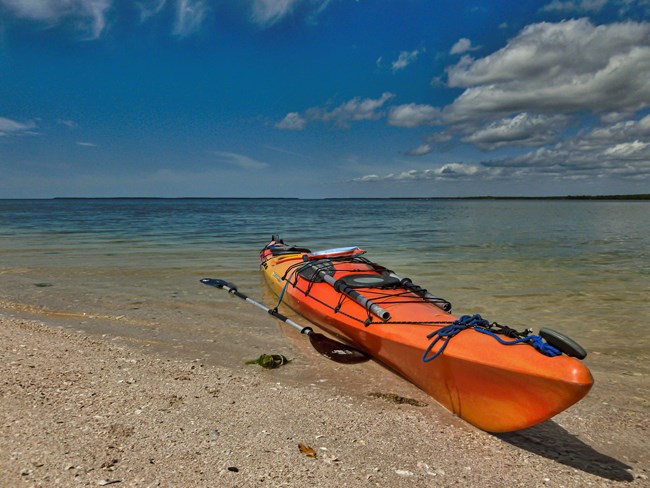 Fundamental Resources and Values
Fundamental resources and values are those features, systems, processes, experiences, stories, scenes, sounds, smells, or other attributes determined to merit primary consideration during planning and management processes because they are essential to achieving the purpose of the park and maintaining its significance.
Ecological Integrity / Dynamics (Restoration)
Ecosystem / Landscape Diversity
Ethnographic Resources
Functioning Hydrologic System
Human History
Native Plants and Animals
Public Enjoyment
Everglades National Park contains other resources and values that may not be fundamental to the purpose and significance of the park but are important to consider in management and planning decisions. These are referred to as other important resources and values.
Ecosystem Services Including Economic Values
Historic Buildings and Structures
Museum Collection
Last updated: March 30, 2021