Everglades National Park Fire Management Plan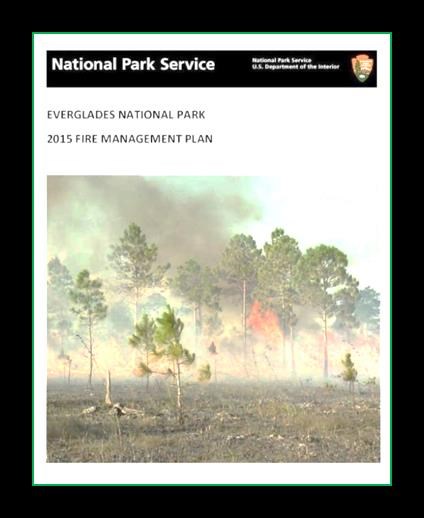 Everglades National Park is implementing the new Fire Management Plan approved by Superintendent Ramos in November, 2015. The FMP has been updated in response to changes in fire management policy and guidance which have evolved since the last FMP was prepared in 1995.
An Environmental Assessment (EA) for the new FMP was completed in October 2014. NPS Southeast Regional Director Stan Austin signed a Finding of No Significant Impact (FONSI) for the FMP on October 13, 2015.The FMP, FONSI and EA may be reviewed or downloaded on the PEPC page at: https://parkplanning.nps.gov/FMP_EA_FONSI Click the "Document List" link at the left side of the page.
Last updated: June 8, 2016