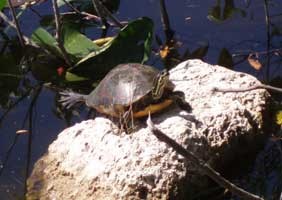 Shhhh... do you hear something?
It could be a reptile!!
Whether you're looking for the large alligator, a really cool slithering snake, turtles with hard shells on their backs, or the numerous small lizards that can be found almost everywhere in the south, know that you'll likely see that and more here in the Everglades!
Your just have to know where to look!