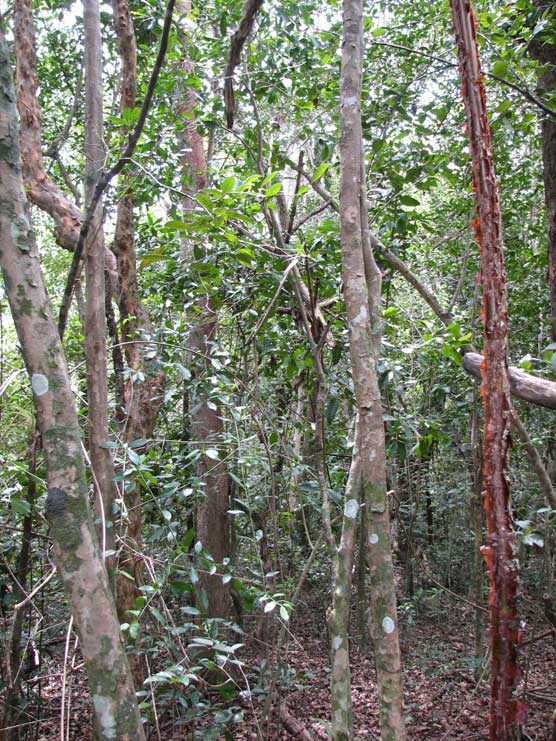 A hardwood hammock is a habitat that is found on higher elevations, making it (like the pinelands) a dry habitat.
To walk into a hardwood hammock is to walk through a shady tropical forest.
Hardwoods are broad leaved trees that grow well in the Everglades.
If you were to look straight up, you might have trouble seeing the sun and sky because of all the trees growing close together. Their branches and leaves crisscross so much they create a canopy, or cover, above your head.
These tree branches help keep the hammocks shady and cool.
If you're out in the Everglades on a hot day, try looking for a nice hardwood hammock to relax and cool off in.