Marjory Stoneman Douglas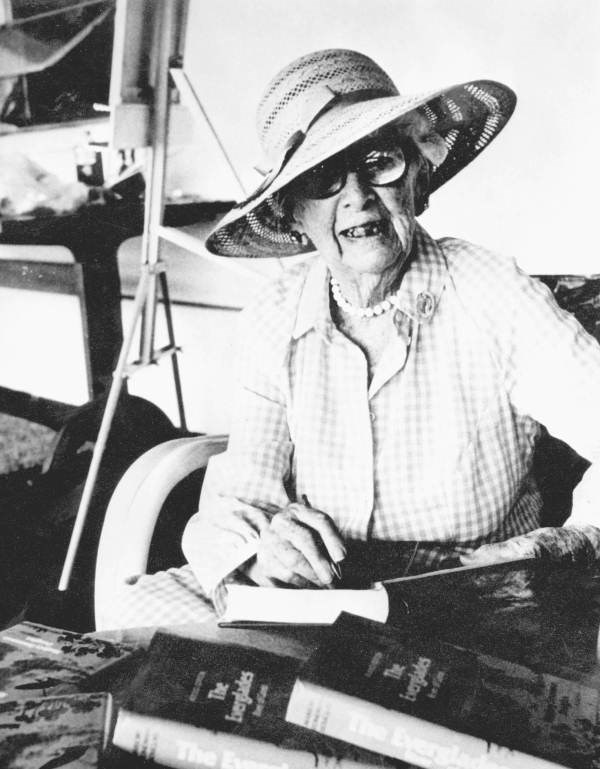 Marjory Stoneman Douglas, born April 7, 1890 in Minneapolis, Minnesota, graduated from Wellesley with straight A's with the elected honor of "Class Orator." That title proved to be prophetic.
In 1915, following a brief and calamitous marriage, she arrived in Miami, working for her father at the Miami Herald. She worked first as a society reporter, then as an editorial page columnist, and later established herself as a writer of note. Here she took on the fight for feminism, racial justice, and conservation long before these causes became popular.
She was ahead of her time in recognizing her need for independence and solitude, yet never considered herself entirely a feminist, saying: "I'd like to hear less talk about men and women and more talk about citizens."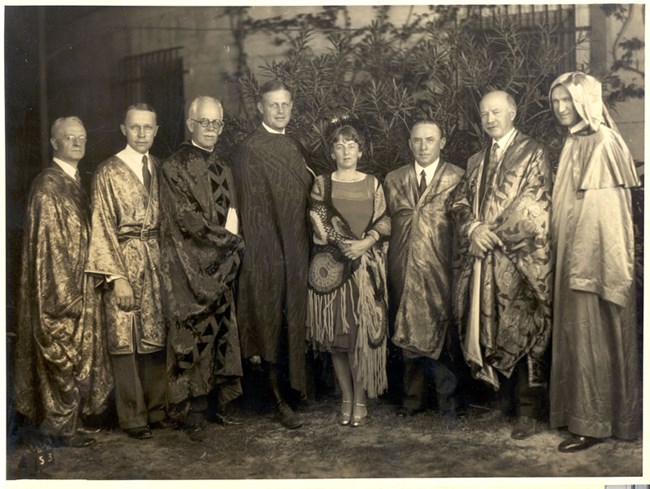 Her book, The Everglades: River of Grass, published in 1947—the year Everglades National Park was established—has become the definitive description of the natural treasure she fought so hard to protect. After several reprints, the revised edition was published in 1987, to draw attention to the continuing threats to "her river."
In the 1950s, the U.S. Army Corps of Engineers rose to the top of her list of enemies. In a major construction program, a complex system of canals, levees, dams, and pump stations was built to provide protection from seasonal flooding to former marsh land—now being used for agriculture and real estate development. Long before scientists became alarmed about the effects on the natural ecosystems of south Florida, Mrs. Douglas was railing at officials for destroying wetlands, eliminating sheetflow of water, and upsetting the natural cycles upon which the entire system depends.
Early on, she recognized that the Everglades was a system which depended not only on the flow of water from Lake Okeechobee into the park, but also upon the Kissimmee River which feeds the lake. To add a voting constituency to her efforts, in 1970 she formed the Friends of the Everglades, and was active as the head of the organization.
Last updated: June 20, 2020