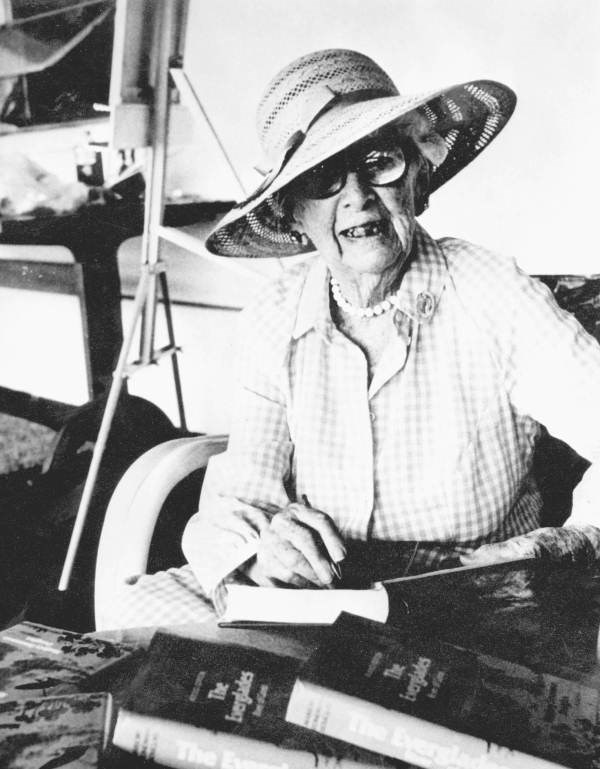 Marjory Stoneman Douglas, born April 7, 1890 in Minneapolis, Minnesota, graduated from Wellesley with straight A's with the elected honor of "Class Orator." That title proved to be prophetic.
In 1915, following a brief and calamitous marriage, she arrived in Miami, working for her father at the Miami Herald. She worked first as a society reporter, then as an editorial page columnist, and later established herself as a writer of note. Here she took on the fight for feminism, racial justice, and conservation long before these causes became popular.
She was ahead of her time in recognizing her need for independence and solitude, yet never considered herself entirely a feminist, saying: "I'd like to hear less talk about men and women and more talk about citizens."