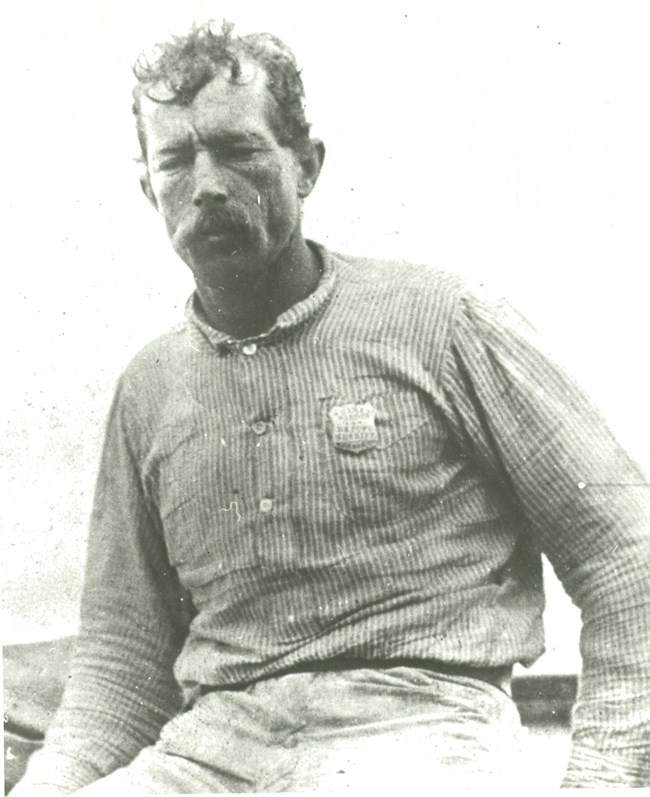 Central Figures to Conservation
The harmful side effects of dredging and draining the Everglades were apparent early in 20th century. Before the Everglades was established as a National Park, the conservation movement inspired some protection of the area's fauna. Florida Governor Jennings, with help from the Florida Audubon society, instituted a ban on plume hunting in 1900. The Audubon Society hired Flamingo native Guy Bradley as a bird warden for the area surrounding the Everglades. Bradley was well known for his love of nature and never responded kindly to poachers and hunters in the area. Taking his job very seriously, Bradley issued citations and arrested violators of the recent plume ban. With the number of game hunters who depended upon the Everglades for survival, Bradley's enforcement of the law would eventually bring a conflict that ended in his murder.
In 1905, Bradley arrested the son of a local hunter who he had caught plume hunting for the third time. The boy's father, who promised to shoot Bradley if he arrested his son again, shot and killed Bradley. The death of Guy Bradley, an early conservationist, marked the discord between the local community and conservation efforts that would continue.