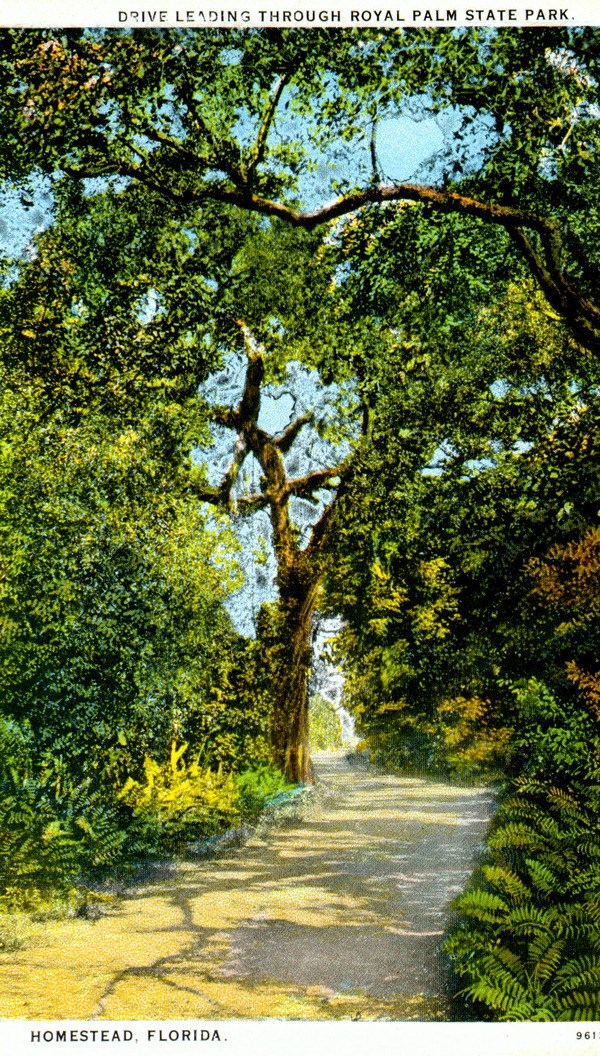 Old Ingraham Highway
When Royal Palm state park was dedicated in 1916, the portion of Ingraham Highway to Royal Palm had been completed. It was named after James E. Ingraham, president of the Model Land Company and vice president of the Florida East Coast Railroad, who had large involvement in earlier land surveys and dedicating Royal Palm as a state park. Ingraham worked along with Henry M. Flagler for the development of the area. With few residents during the time, it was Flagler's dream to develop South Florida. With the intent of extending a railroad through the Everglades, Flagler hired Ingraham to determine whether the Everglades could be drained for a railroad. Another route was determined more suitable for a railroad, but Ingraham still had plans for growth in development and agriculture for the Everglades. While numerous technical problems and the onset of World War I made it impossible to extend the road to Cape Sable, by 1922 a large portion of the original proposed Ingraham highway was complete.
Tied to the development of the Ingraham Highway was the Homestead Canal. The construction of the canal was necessary to provide drainage of the Everglades for the road to be developed. The canal is approximately 50 miles long and follows the road until Coot Bay/ Mud Lake.
Today, much of the historic Old Ingraham highway has been incorporated into newer roads from Florida City to Flamingo. Some of the highway has been removed to restore the landscape, while other portions are now used as park administrative roads or trails.