C Battery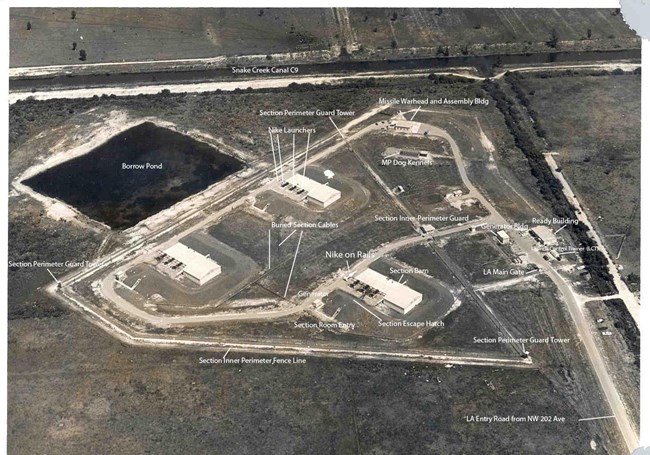 C battery along with A and D Battery was dispatched to south Florida during October 1962 when President Kennedy ordered the units to defend the southern coast of Florida. In 1962 The Administrative / IFC area was located just west of NW 57th Avenue (Red Road) and just north of NW 183rd Road (Miami Gardens Drive). The launch area was relocated near the intersection of NW 57th Avenue (Red Road) and NW 202 Street (Honey Hill Road).
The location of the Administration / IFC from 1965 - 1979 was located in unincorporated Dade County. The site was west of Carol City which only went west to NW 57th Avenue (Red Road). There was no community known as Miami Gardens until they incorporated in the early 2000's, long after the site disappeared. The Marine/Naval Reserve Training Center is most likely built on the far western portion of the Admin/IFC site. I don't know exactly how large the parcel of land was but it makes sense that the Marine/Naval Reserve Training Center was built on former Army property.
The site on which the Launch Area is located was originally a portion of the Everglades wetland area. After the Snake Creek canal was installed to drain the wetlands in 1952, the property laid fallow until the property was utilized by the United States Army as a Nike Hercules missile site during and following the Cuban Missile Crisis until 1979. The launch area facility was vacant until it was deeded to the Army National Guard as a weekend training site.
The Missile Assembly Building, Ready Building, Section Barns, Generator Buildings, POL sheds, and other structures were demolished in 2007.
Last updated: April 14, 2015