African Americans in the Everglades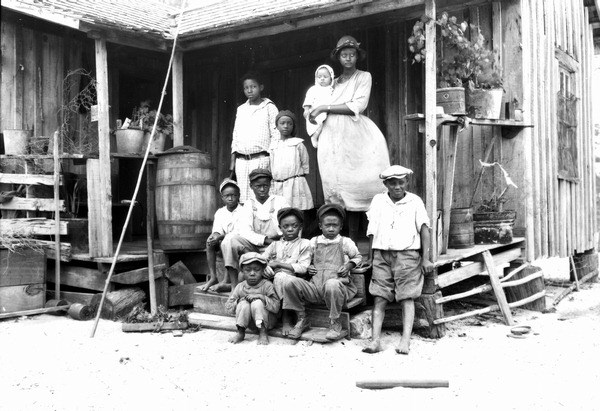 Early Records
In the early 20th century, African Americans began to live and work in the Flamingo and Cape Sable areas of what would later become Everglades National Park.

In December of 1902, the Florida East Coast Railway began an exploratory survey of the Cape Sable region to determine if it would be the best route for the rail's extension to Key West. The Cape Sable survey party included African American men.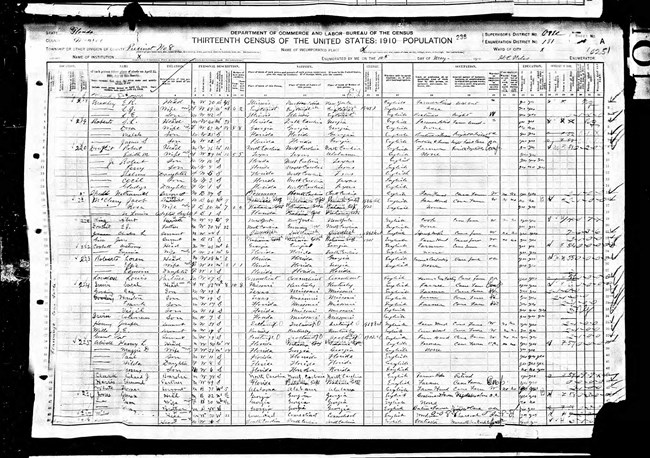 Census records reveal African Americans living in the Flamingo area in 1910, and that many of them were born in the Bahamas and Jamaica. The U.S. census also shows African American families and workers living and farming in the Long Pine Key and Royal Palm State Park agricultural areas before and during the Great Depression.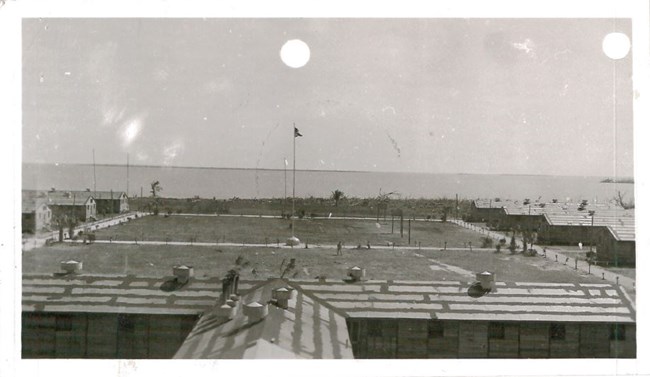 Civilian Conservation Corps (CCC) in Flamingo
Although most of the CCC camps employed white workers, a few early CCC camps were somewhat integrated. However, this changed when the national CCC administration established separate camps for African Americans.

One of these "colored" camps was located within Everglades National Park at Flamingo where, for six months out of the year, corpsmen helped to eradicate a species of native wild cotton infected with the invasive pink bollworm that was posing a risk to the cultivated cotton crop.

In a camp inspection report from 1940, the work was described as "hard" and "hazardous." But for African Americans, who experienced the highest unemployment rate (~50%) at the height of the Great Depression, the CCC provided a reliable salary and educational opportunities from the elementary to college level.

In 1942, following the attack on Pearl Harbor, the Roosevelt administration disbanded the CCC program and directed all federal programs to emphasize the war effort. The U.S. Department of Agriculture continued the wild cotton eradication project in Everglades National Park into the early 1970s despite concerns from park management. Ultimately, the National Park Service determined that the project was ineffective and ended it in 1972.
In the wake of the Great Depression, President Franklin D. Roosevelt enacted the Civilian Conservation Corps (CCC)—a New Deal work relief program which employed young, low-income men to complete conservation work on the nation's various state and national parks. These men were provided with shelter, clothing, and food, and received $30 per month, $25 of which was sent back home to their families.
Research
"We are still learning about African American experiences in what is now Everglades National Park as their stories are not well documented. Through the Civil Rights Commemorative Initiative, Everglades National Park has received funding from Congress to pursue research projects that have relevance to African American civil rights and experiences, including slavery, resistance, Reconstruction, and the American Civil Rights Movement of the 20th century and beyond."
If you have a personal story or materials that would help us understand more about the people who lived and worked in Everglades National Park, please email us by using this
form
.
Last updated: June 19, 2020