Ranger-Guided Camping Programs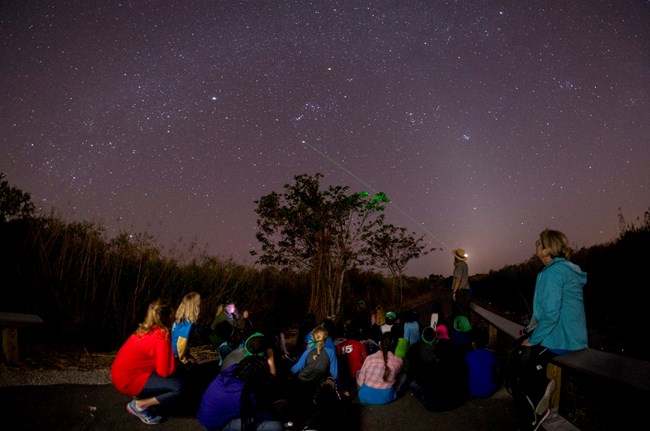 Ranger-Led Camping for Students
Everglades National Park maintains two education centers that offer 3-day / 2-night group camping programs. Programs and site descriptions can be found below.
Education Camping Program Details
Program registration for 2023-2024 Education Programs will open on Tuesday, August 15th at 8:00 EST. 
Program Availability: Programs are offered December through April to 5th and 6th grade students from the surrounding community.
Cost: Programs are free with an academic fee waiver. Schools provide transportation and meals.
Registration: Registration for the 2023-2024 school year takes place in mid-August each year at 8:00am. Programs fill quickly, so we suggest teachers request a date early! 
Workshops: First-time teachers will need to attend an in-park Teacher Workshop.
Group Size: 16-26 students
Teachers & Chaperones: 1 adult per 5 students (maximum 8)
Camping Facilities
There are 2 camping facilities to choose from.
Loop Road Education Site (approximately 30 miles west of Krome Avenue and US41).
Hidden Lake Education Site (approximately 40 miles southwest of Miami, Florida in Homestead, Florida). 
Each camping center includes:
A shelter with picnic tables
Food storage boxes
Five platforms with pre-set up canvas tents
Barbecue grill
Restrooms (No shower facilities)
Campfire circle with firewood
Ranger-led Camp Activities
All programs are curriculum-based and are flexible, depending on topics teachers would like to include in their camping experience. Typical camp activities include:
Habitat hikes

Wet walks / Canoe programs

Night walks

Campfire programs

Sunrise reflection

Various activities about park issues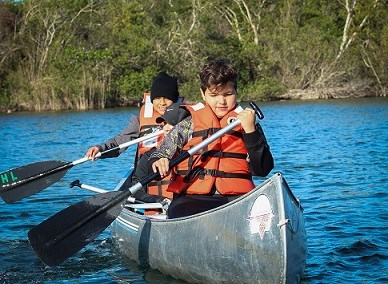 Hidden Lake Environmental Education Center
Located 15 miles from Homestead and 4 miles from the park's main visitor center. The campsite is within a hardwood hammock, alongside a three-acre freshwater lake. Classes have the option to canoe on Hidden Lake and walk to the popular Anhinga Trail.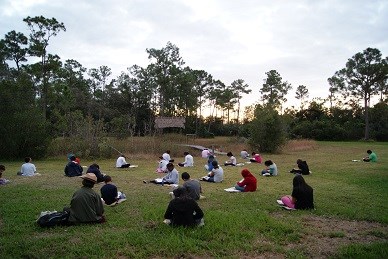 Loop Road Environmental Education Center
Located 12 miles west of Shark Valley on Loop Road, inside Big Cypress National Preserve. The five-acre property is an open grassy area with a traditional Miccosukee Indian chickee (shelter) and a freshwater pond. Classes have the option to participate in a narrated tram tour at Shark Valley.
Last updated: May 20, 2023