Things To Do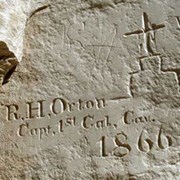 If you have an hour or less . . .

Walk the Inscription Trail and see why El Morro was proclaimed a national monument.This trail takes you to the pool and past hundreds of Spanish and Anglo inscriptions, as well as pre–historical petroglyphs. If you still have time when you return to the visitor center, watch the 15 minute video in the museum.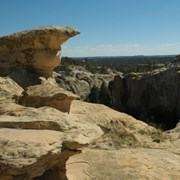 If you have 1.5 hours . . .

Walk the entire 2–mile
Headland Trail
. This includes the Inscription Trail but also continues to the top of the bluff for a look into the Ancestral Puebloan ruin, Atsinna.
Portions or all of the Headland Trail may be closed during the winter months.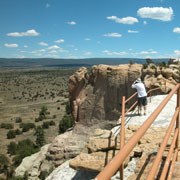 If you have 2 hours or more . . .
Watch the 15-minute film for a great introduction to El Morro National Monument, walk the 2-mile Headland Trail, and finally, explore the exhibits and browse the bookstore back at the visitor center.


Last updated: July 26, 2022