News Release
Ho-Chunk Oral Stories: Are They Still Relevant Today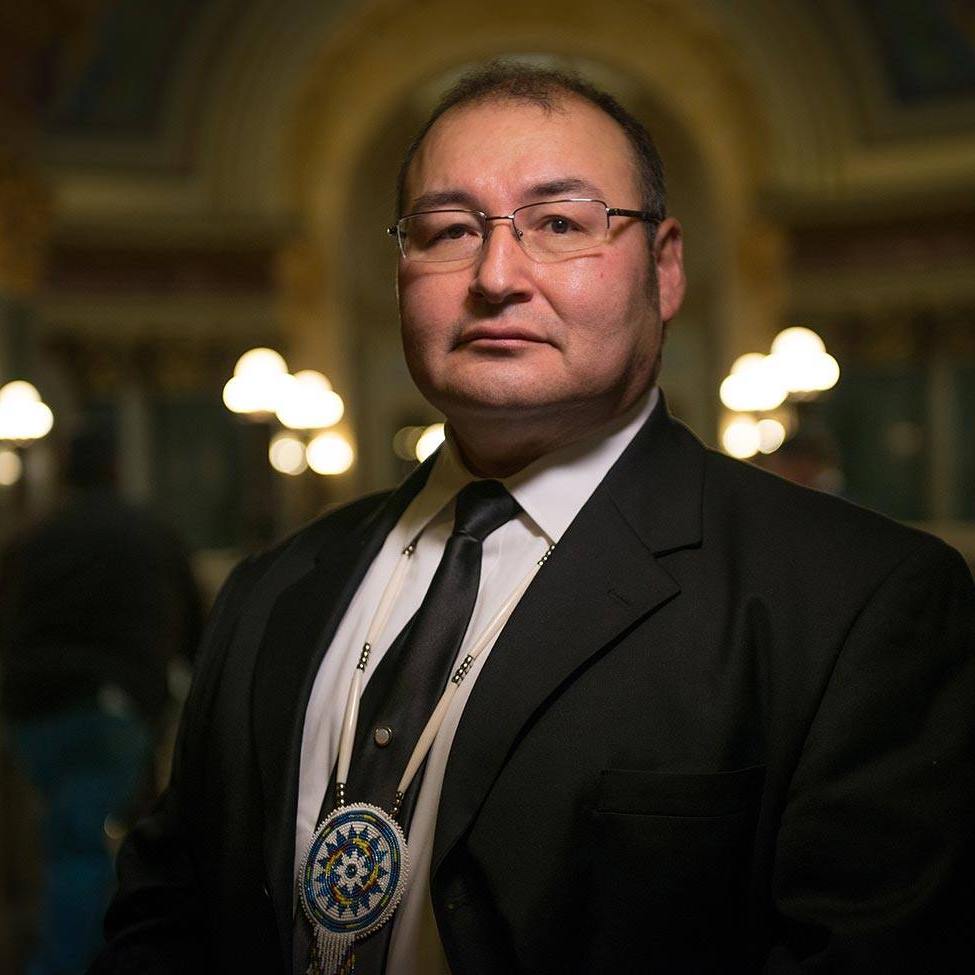 News Release Date:
February 22, 2020
Contact: Jessica Pope, 563-873-3491 ext. 121
Effigy Mounds National Monument is honored to present, Bill Quackenbush, Tribal Historic Preservation Officer of the Ho-Chunk Nation speaking on Ho-Chunk Oral Stories: Are They Still Relevant Today? Mr. Quackenbush's presentation will take place at 1:00pm, Saturday, February 29,  2020 at Effigy Mounds National Monument Visitor Center located at 151 Highway 76, Harpers Ferry Iowa. This presentation is the second event in the park's Winter Stories festival.
William "Nąąwącekǧize" Quackenbush, Ho-Chunk Deer Clan Tribal Member serves as the Tribal Historic Preservation Officer (THPO) and Cultural Resources Division Manager for the Ho-Chunk Nation. As the Ho-Chunk Nation Tribal Historian, Mr. Quackenbush has presented extensively on Ho-Chunk history and culture. In his role as the Ho-Chunk Nation THPO, Mr. Quackenbush consults regularly with the management team at Effigy Mounds National Monument.
Storytelling is a critical component of American Indian culture. It is through story that community history and values are passed on forging vital connections between the past and present as well as charting a course for the future. Storytelling is a fundamental human activity grounding people to place and culture. It reminds us of those inextricable ties to the land, our own wild nature and of who we are as individuals and communities.
Winter Stories at Effigy Mounds National Monument is an exploration of American Indian storytelling rooted in the tradition that stories are told after the first frost and before the first thunder. Winter is a quiet time for reflection and remembering; storytelling opens the door.
Winter Stories is funded by BeWildReWild, a project of the Iowa Natural Heritage Foundation. BeWildReWild is a loosely-knit group of volunteers with a passion for wild things. It is also a special fund within Iowa Natural Heritage Foundation for the purpose of exploring three questions: What do you/we mean by wild? What lifestyle changes are needed for us to live within the bounds of sustainability? How can we create a wilder, more beautiful, more biologically diverse, and a more enduring Mississippi River Watershed?
All events will take place in the visitor center auditorium. For more information contact the park at 563-873-3491.
Winter Stories Schedule of Events:
February 22, 2020
1:00pm – 5:00pm
Fourth Wall Films, Tammy and Kelly Rundle
Lost Nation: The Ioway Parts 1 -3
February 23, 2020
1:00pm – 5:00pm
Lost Nation: The Ioway Parts 1 -3
February 29, 2020
1:00pm – 3:00pm
Bill Quackenbush, Tribal Historic Preservation Officer, Ho-Chunk Nation of Wisconsin
"Ho-Chunk Oral Stories: Are They Still Relevant Today?"
March 14, 2020
1:00pm – 3:00pm
Reuben Ironhorse-Kent, Artist, Iowa Tribe of Kansas and Nebraska
Ioway Images Then and Now
March 15, 2020
1:00pm – 3:00pm
Reuben Ironhorse-Kent, Artist, Iowa Tribe of Kansas and Nebraska
Ioway Images Then and Now
March 21, 2020
1:00pm – 3:00pm
Thunder Revolution Studios, Justin Deegan
Honoring Tribal Legacies
March 22, 2020
1:00pm – 3:00pm
Lance Foster, Vice-Chairman Iowa Tribe of Kansas and Nebraska
Ioway Storytelling
March 28, 2020
1:00pm
Jack Meggars
The Burial
March 29, 2020
1:00pm
Jack Meggars
The Burial
Last updated: February 22, 2020